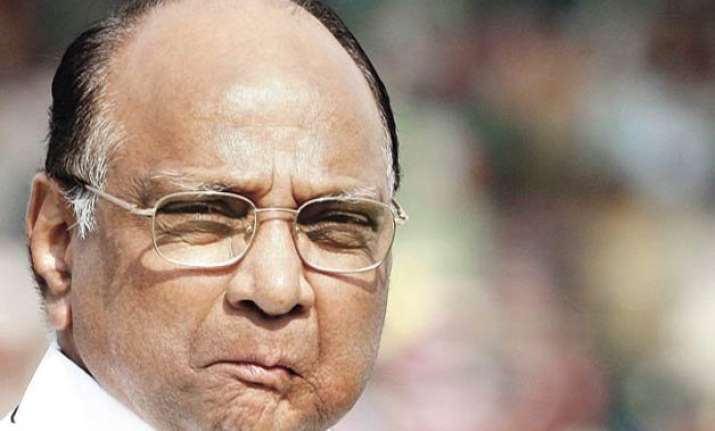 Mumbai:  MCA president Sharad Pawar wants the beleaguered BCCI to call an emergent meeting in the wake of two-year suspension handed out to Chennai Super Kings and Rajasthan Royals by the Supreme Court appointed Justice Lodha Committee.
"In view of the decision rendered by Justice Lodha committee suspending Shri Gurunath Meiyappan and Shri Raj Kundra and also suspending Chennai Super Kings and Rajasthan Royals for a period of two years, it is necessary to convene an emergent Working Committee/SGM meeting of the Board to discuss and to take further course of action in this regard," Pawar wrote in a letter to BCCI chief Jagmohan Dalmiya.
"It is essential and in the interest of the Board to take all necessary steps so as to restore the credibility of BCCI and game of cricket in India. It is necessary for the Board to be proactive in this matter and take all necessary actions to clean the game of cricket," he wrote.
Earlier on Tuesday, the Supreme Court-appointed Lodha Committee suspended the two IPL teams for two years besides suspending their top officials Gurunath Meiyappan and Raj Kundra for life from being involved in all activities related to cricket matches for bringing game to disrepute.