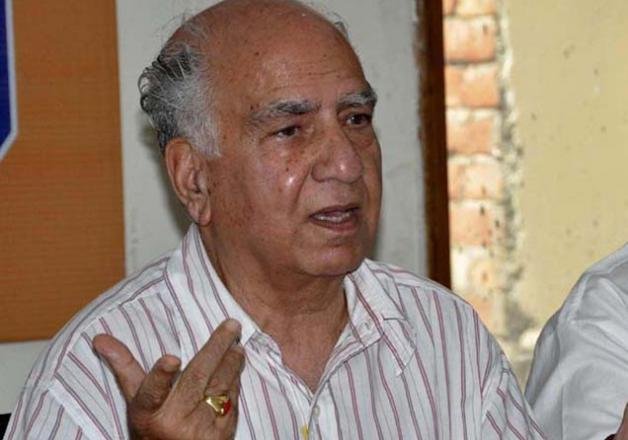 Shimla: Senior BJP leader Shanta Kumar has joined the chorus demanding cancellation of the T20 Cricket World Cup match between India and Pakistan to be played in Dharamsala on March 19 as a mark of respect to the two soldiers from the state who were killed in the terror attack in Pathankot.
"Himachal Pradesh is the land of brave soldiers and two martyrs of the terror attack in Pathankot were from this area and a memorial is located just a few metres from the cricket stadium where the match is to be played," former Himachal Pradesh Chief Minister and BJP MP Kumar said in a letter to Prime Minister Narendra Modi.
He said the Indo-Pak cricket match should be cancelled as a mark of respect to the martyrs and soldiers from the state. Keeping in view the recent terror attacks in Pathankot and Gurdaspur, if peace talks with Pakistan could be deferred, why the cricket match cannot be cancelled, he asked.
The senior BJP leader claimed the voices of dissent against the match are growing louder and the ex-servicemen would not tolerate the visit of the Pakistani team to this area.
Even the state government is opposing the match in Dharamsala, he said.
"In view of this, it could also be a security threat for Pakistani players and their fans," the BJP leader said.
Earlier, Chief Minister Virbhadra Singh also voiced his concern against the Indo-Pak cricket match at Dharamsala. Himachal Pradesh Transport Minister G S Bali too demanded that the venue be shifted from Dharamsala.