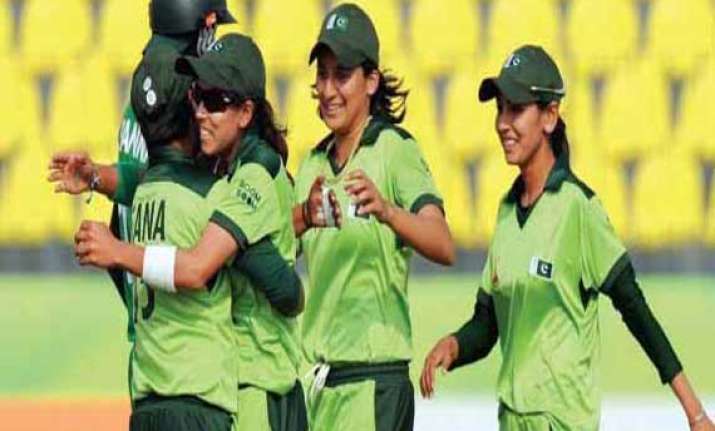 Karachi:  Five Pakistani women cricketers have been banned for six months for falsely accusing their officials of sexual harassment. Pakistan cricket authorities on Friday said that their allegation were found to be untrue during an investigation.
These five women cricketers from Multan  region had accused their club chairman and a team selector of demanding sexual favours in return for their selection in the regional and national teams in June this year.
The cricketers first made the accusation in a television show against  Sultan Alam, chairman of Multan Cricket Club, and selector Mohammad Javed but both denied the allegations.
Seema Javed, a club level cricketer, had said that Alam once came to her and asked her to convince another girl to give him favours. Alam is 70 years old.
Pakistan Cricket Board (PCB) set up an inquiry to look into the allegations which ruled that the five players should be banned for six months and censured Multan cricket officials.
"The inquiry committee has recommended that all five should be banned from playing any form of cricket for six months. The ban come into effect from October 23, 2013.
According to the release of Pakistan Cricket bOard, when questioned by the committee, three of the five women, including Javed, "categorically denied having been sexually harassed or having seen such harassment taking place," while the other two women declined to present their case at the inquiry.
All three who were questioned were serving one penalty or ban for various offences and that was the focus of their complaint, the release added.
Ayesha Ashaar, the convener of the probe committee and manager of Pakistan women's cricket, said that even after they have served the ban, "all five girls will be kept under probation for a period of one year after which the evaluation of their conduct will be made."
.