Follow us on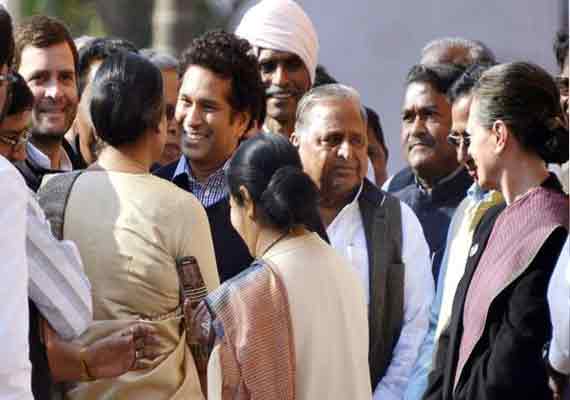 New Delhi: Former cricketer Sachin Tendulkar today came under attack for this continued absence from Parliament with NCP saying such persons should have never been nominated to the august house.
NCP also criticized actress Rekha for not attending Parliament.
"I like him very much as a cricketer and I really like Rekha as an actress but their conduct as nominated members of Rajya Sabha is despicable to say the least. By their behaviour and continued absence, they have insulted Parliament and Indian Constitution. Such people should have never been nominated to this august house.
I pity those MPs who get themselves clicked with Rekha and Sachin Tendulkar," NCP leader D P Tripathi said.  Some other members when asked about Tendulkar's continued absence expressed a desire that they felt the cricketing icon should contribute more.
"The Parliament is an apex body where laws are passed, where discussions are held on issues related to the country's development. But we have not got to know his (Sachin's) views on these matters. We have lot of respect for him and expect that the benefit of his ideas should reach people through Parliament," BJP leader and MP Tarun Vijay said.  
Another BJP MP Manoj Tewari when asked said that he felt Tendulkar should attend Parliament but added that rather than criticising him it should be communicated to the cricketing icon.
"He should come as this responsibility has been entrusted to him by the government. But I think before criticising him, it should be conveyed to him and I am sure that he will be present," Tewari said.