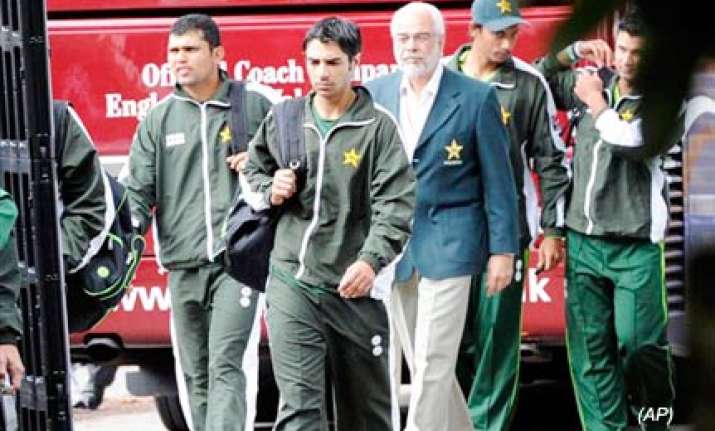 London: A raid conducted by the Scotland Yard in the hotel rooms of Pakistani players implicated in the "spot fixing" scandal found cash much more than the cricketers' daily allowance, media reports have said.
A report in 'The Independent' said: "Mr (Yawar) Saeed received a phone call at the team's hotel in Swiss Cottage, north London, at about 7.30 pm telling him that two police officers were waiting to see him. Police spent two hours searching rooms, including that of Mr Butt and several players, before confiscating the phones of the captain and Aamer and Asif."
"Officers also found large numbers of bank notes in the rooms of unnamed players which exceeded the daily maintenance payment made to the cricketers by their employers. It is not known if these bank notes relate to the allegations," it said.
The Scotland Yard detectives yesterday visited the Pakistan dressing room immediately after the third day's play in the fourth Test against England to question the players after the sting operation exposed 'spot fixing' and the alleged nexus between the players and bookies.
Police also questioned Mazhar Majeed, a 35-year-old agent, about allegations that he accepted £150,000 in cash from undercover 'News of the World' reporters posing as a gambling syndicate. He was bailed out without any charge last night.
Detectives took statements from skipper Salman Butt, bowlers Mohammad Aamer and Mohammad Asif, and wicketkeeper Kamran Akmal after Majeed was seen on film giving precise details of when three "no-balls" would be delivered by Aamer and Asif during the Test match at Lord's that ended yesterday. PTI