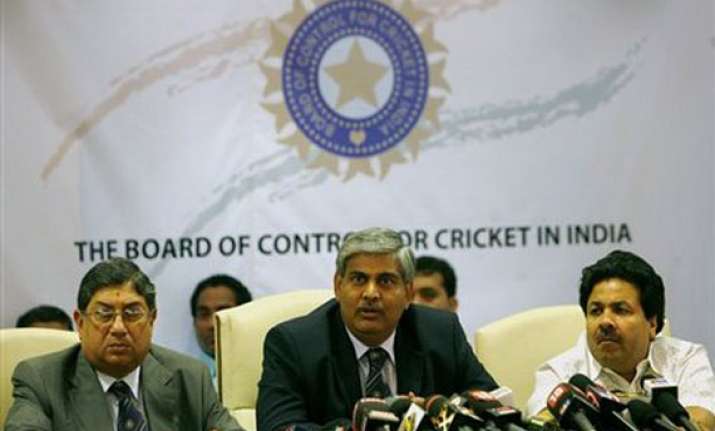 New Delhi: The Centre and BCCI were yesterday directed by the Delhi High Court to respond to a PIL seeking an order for taking control over Indian Premier League by separating it from BCCI in view of "irregularities" including spot-fixing in the cash-rich cricket tournament.
A bench of acting Chief Justice B D Ahmed and Justice Vibhu Bakhru also asked Delhi police besides Ministry of Sports and Youth Affairs and Board of Control for Cricket in India (BCCI) to file their replies through affidavits by October 30 while hearing a PIL for government control on IPL.
The petition was filed by NGO Association for Social and Humanitarian Affairs also seeking for constitution of a committee of retired judges and sports persons to recommend for rules and guidelines to government for enactment of proper law for cricket.
The NGO, which moved the court through its president Kuldeep Singh Bhogal, had also sought judicial supervision of the investigation into the IPL spot-fixing scandal case in which 18 people. three IPL players, four former players, 11 bookies and their assistants, are facing trial.