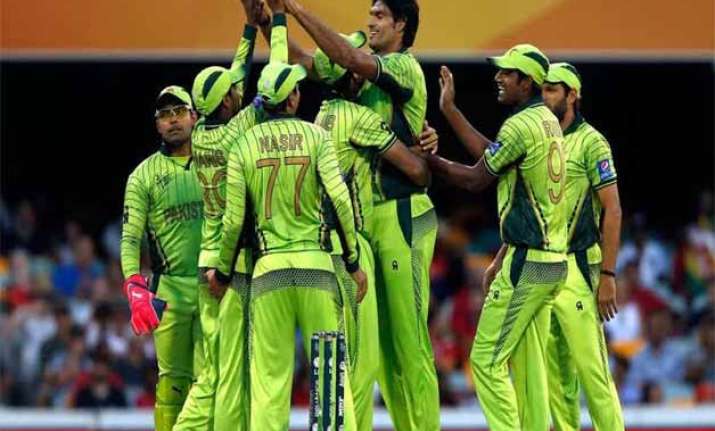 Foreign cricket teams touring Pakistan still face an "unacceptable risk," the international players' body said Monday as Zimbabwe prepares to become the first full ICC member nation to play in the country since a deadly gun attack targeted visiting players six years ago.
The Pakistan and Zimbabwe cricket boards announced last week that Zimbabwe would play five limited-overs games in Pakistan this month, the first visit by a test nation since Sri Lanka's team bus was attacked by gunmen in 2009.
The Federation of International Cricketers' Associations said its security specialists had advised that the tour should not go ahead.
"We are very concerned about the safety of players, and any match officials who may be sent to Pakistan, should this tour go ahead," FICA executive chairman Tony Irish wrote in an email to The Associated Press.
"The risk assessment that we have received from FICA's security consultants is that an international tour to Pakistan remains an unacceptable risk and teams are advised against traveling there at present."
In the Sri Lankan incident, six police officials and a van driver were killed in the assault on a convoy of vehicles that also included the match officials.
Several Sri Lankan players were wounded as they traveled to the stadium for a test in Lahore.
All the games on Zimbabwe's planned tour this month   two Twenty20s and three one-day internationals   will take place in Lahore.
Pakistan has been forced to play home series in the United Arab Emirates since the gun attack and the Pakistan Cricket Board is desperate to take cricket back to its home stadiums. FICA said Monday it was still too early.
"Although we are sure that the PCB will do what they can regarding a security plan, our experts advise that the risk is unmanageable," Irish wrote.
FICA also has concerns that Zimbabwean players "have had little or no say in whether they should be touring in these circumstances," Irish said in the email.
FICA represents players from seven of cricket's 10 test-playing countries, but does not have formal ties with Pakistan, Zimbabwe or India players.
Zimbabwe will send security officials and a players' representative to assess the situation this week, Zimbabwe Cricket said. The team is scheduled to arrive in Pakistan on May 19 ahead of the opening game three days later.
"Even with the best intentions, the security environment cannot be controlled or influenced to the extent that the risk becomes acceptable," Irish wrote.