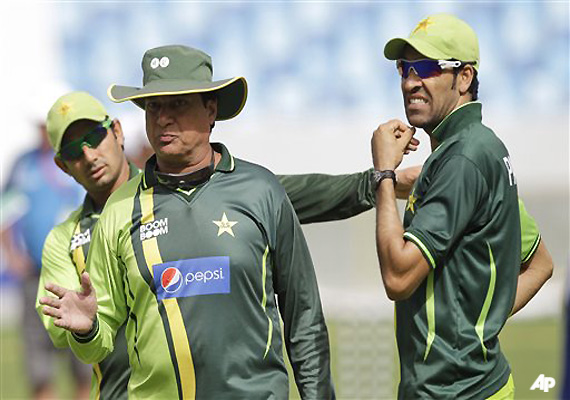 Dubai, Feb 3: Pakistan coach Mohsin Khan came out in support of technology in international cricket to rectify umpires' mistakes on Friday.

Simon Taufel of Australia, one of the best umpires in the world, had three of his decisions overturned by the television umpire on the first day of the third and final test between Pakistan and England.

Pakistan's Mohammad Hafeez and Azhar Ali and England's Eoin Morgan all had to walk back to their changing rooms after Taufel initially ruled in their favor.

"Looking at cricket today I am very happy with this system because I think it is improving a lot," Khan said.

"One bad decision can change the whole scenario ... so this DRS system -- if it's going well -- I think I am totally in favor of this."

While Taufel erred thrice in his judgement, his countryman Steve Davis twice made the right decision when Pakistan captain Misbah-ul-Haq and wicketkeeper batsman Adnan Akmal challenged lbw decisions.

Khan also said he would have loved having the system in place when he was an opening batsman for Pakistan in the 1970s-80s.

Pakistan -- leading the series 2-0 -- bounced back into the match by reducing England to 104-6 by stumps.

The fightback has encouraged the coach to look for Pakistan's first ever clean sweep against England.

"Obviously we don't want England to get a big lead," he said. "We want to get them out as soon as possible."