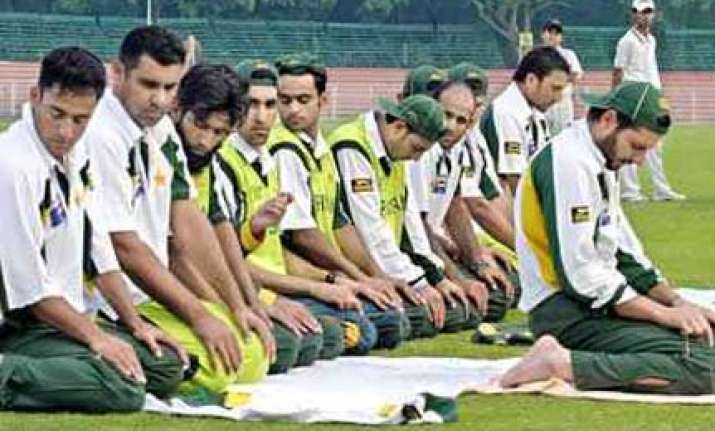 Sydney: Pakistan cricket has been betrayed by the people it trusted most, its officials and captains, noted cricket  columnist Peter Roebuck has said.
In a syndicated column for the Sydney Morning Herald, Roebuck wrote that bookies are not the ones to be blamed for the country's cricket being in shambles because "the unscrupulous will always try to shave the odds".
"Blame the captains of the Test team, for failing to halt the rush of players lining up to fill their pockets. Blame the feeble administration that took a grip on corruption after so many players, local and foreign, were exposed a decade ago and then slowly, inexorably, let it loose, forgot to maintain the cameras and microphones in hotel lifts, forgot about following the money, tracing the calls, stopped urging the army to take charge of it," Roebuck wrote.
"The generals were the best deterrent. A few months ago, a former Pakistan coach said, 'the military know everything. They briefed me when I took up the position. They had bulging files. I was staggered by the extent of it. But then their influence waned'. And old habits returned," he added.
He also claimed that the cricket administration of the country has transformed from being tolerable to abysmal after Ijaz Butt was selected as the Pakistan Cricket Board Chairman.
"Butt is an idiot and ought to have been sacked after accusing England of throwing a game. That he apparently had not a whiff of evidence did not appear to bother him, or his High Commissioner. Cricket deserves better of Pakistan , a nation it is bending over backwards to help," Roebuck wrote.
The issue of corruption has come into light after three Pakistan players were implicated in a 'spot-mixing' and were later suspension by the sport's governing body under its anti-corruption code.
Pakistan Test skipper Salman Butt, Mohammad Asif and Mohammad Amir were alleged to be involved in bowling pre-planned 'no-balls' during their fourth Test at Lord's against England.
The players will now go through an ICC hearing over the unspecified charges contained in the governing body's code of conduct.
According to reports, the hearing is expected to take place on October 28 in London .