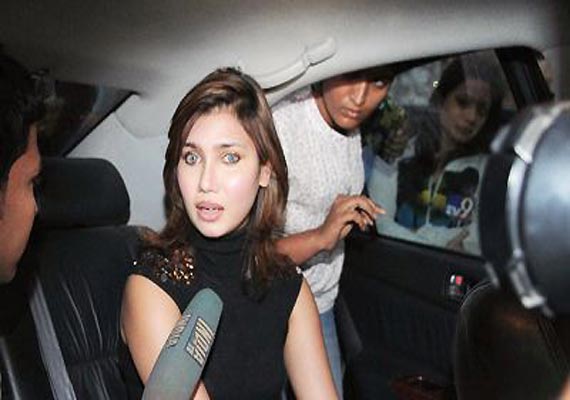 London, Mar 19: Bollywood actor and model Nupur Mehta has admitted to meeting international cricketers during a visit to a casino in central London but denied any role in fixing matches for bookies.
Her remarks follow claims in The Sunday Times that corrupt Indian bookmakers used an actor to "lure" cricketers. Although the paper did not identify the actor, Ms. Mehta later called a press conference to say she believed that the reference was to her — and strongly denied any involvement.
Speaking to The Sunday Times after the press conference, Ms. Mehta insisted that it was sheer coincidence that she happened to be at the same casino as the cricketers on June 22, 2009. She didn't know any of them personally.
"I went to the casino on my own and these cricketers happened to be there. They were all in London because of the T20 World Cup," she said.
She was quoted as saying that during her London visit she shared a hotel room with a man "she believed to be a businessman working in the building industry."
"He was, in fact, an Indian bookmaker," the paper said, adding that the man, who could not be named for legal reasons, was reported to the International Cricket Council (ICC) by the Sri Lankan team after allegedly trying to recruit three players at the casino on the night of June 22, 2009.
About her relationship with the man she believed was a businessman, Ms. Mehta said: "I no longer have any kind of relation with this kind of person… When I knew him, I knew he was in the construction business, that's about it. I don't know what connection he has with the bookie world or anything."
She said she had met several Indian cricketers.
"I was in Bollywood so all cricketers were there so I didn't think that meeting them was any kind of harm. I'm a young girl who loves cricket and if I happen to meet these people because everyone is there, there's no harm in it."
Ms. Mehta said she was willing to talk to ICC investigators.