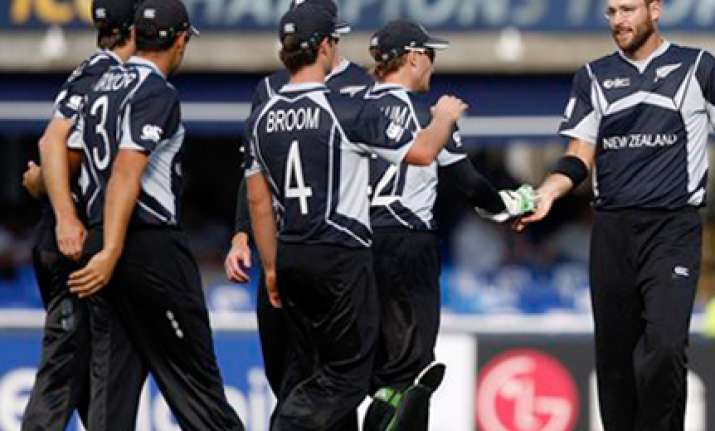 New Zealand cricket team without its coach and vice-captain has left Wellington on Tuesday for the United Arab Emirates to play the series of ODIs and T20s against Pakistan.
Three One-day Internationals will be played between Pakistan and New Zealand in Abu Dhabi – first on November 3, second on Nov 6 and third on Nov 9 – while two Twenty20 Internationals will be held in Dubai on November12 and 13.
The Kiwis have not availed the services of coach for this series as their coach Andy Moles has resigned before the series after the players opposed him.
New Zealand Cricket has assigned captain Daniel Vettori an additional responsibility of coaching.
In all, 79 One-day Internationals have so far been played between Pakistan and New Zealand. Pakistan won 47 and New Zealand won 30 of these matches.