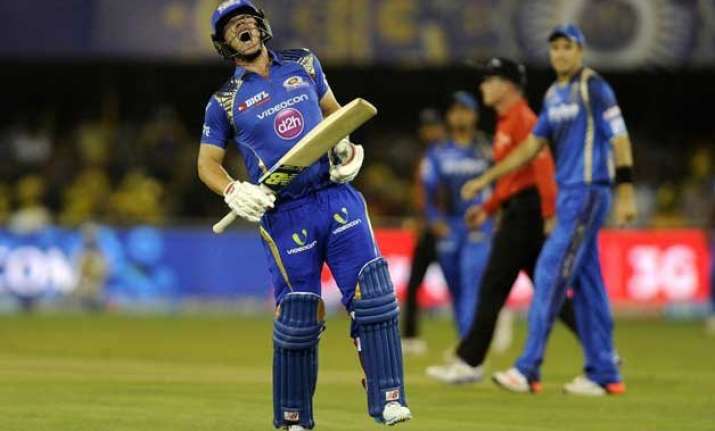 Mumbai: Mumbai Indians opener Aaron Finch is likely to be ruled out of the Indian Premier League (IPL) 2015 season with a hamstring injury after he tweeted about the development on Wednesday.
"Looks like I'll be out of the rest of IPL at this stage! The scan showed a bit of damage, absolutely shattered!" Finch tweeted.
During Tuesday's match against Rajasthan Royals in Ahmedabad, he limped out of the field as he hurt his left hamstring while taking a single. He looked to be in deep pain as he was helped off the ground by Mumbai Indian's support staff.
The Australian had scored five and eight in his first two matches in this year's IPL. 
Mumbai Indians are yet to register their first win in the eighth season of the T20 league. They face Chennai Super Kings here on Friday.