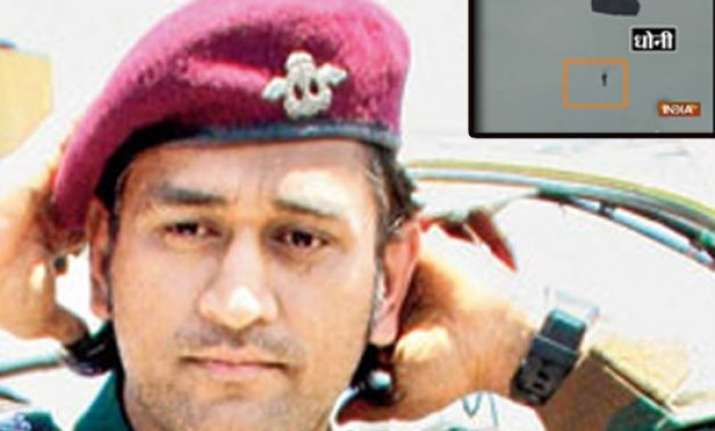 New Delhi: Team India's ODI skipper MS Dhoni, whose love and passion for the daring acts is known to everyone,  is undergoing a two-week initial training with the elite Para regiment of Indian Army, completed his first parachute jump on Wednesday from an Indian Air Force aircraft.
Dhoni's jump is a part of his training with the Territorial Arm.
Mahendra Singh Dhoni, a honorary Lieutenant Colonel, today parachuted from an AN-32 transport aircraft from 1,250 feet, successfully completing his first jump as part of his training with the elite Para regiment of the Indian Army.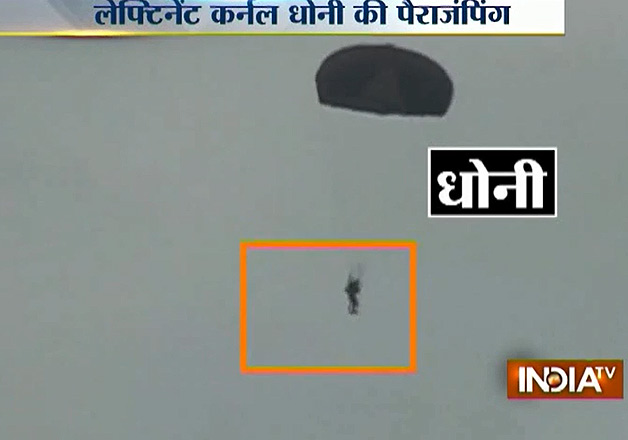 Dhoni, who has been undergoing training at the Paratroopers Training School (PTS) since August 6, jumped with a canopy static line parachute from the aircraft and touched down at the Malpura dropping zone near Agra, Defence sources said.
He has to undertake four more jumps from 10,000 feet, including one at night, to be a qualified parajumper.
In 2011 Dhoni was conferred with an honorary rank of Lieutenant Colonel in the Parachute Regiment.
( Watch Video):
( With PTI Inputs)