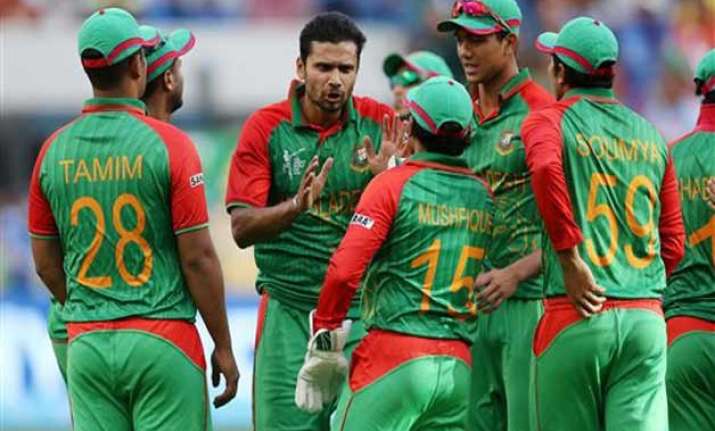 Melbourne, Australia: A big loss to India in the World Cup quarterfinals didn't dampen Bangladesh captain Mushrafe Mortaza's belief in his squad.
Bangladesh eliminated England to reach the knockout stage for the first time, but the team's run ended Thursday with a nine-wicket loss at the Melbourne Cricket Ground.
"It was a brilliant tournament for us. Obviously the way we played today wasn't great, but ... since 2008 we haven't (played in Australia) so it was a really big ask from us," Mortaza said. "The way the boys adapted to the wicket and the conditions, I feel very proud as captain of this team and hopefully our boys will take it in the next series."
After a slow start with the bat, India eventually built a strong partnership between century-maker Rohit Sharma and Suresh Raina to reach 302-6.
In reply, Bangladesh made a bright start but fell foul to some sharp India fielding.
Despite the loss, Mortaza said Bangladesh had a lot of positives to take from the World Cup.
"Except today, (our) batters batted really well throughout this tournament, which was much needed for us and hopefully that will continue because a very tough year is coming for us," he said. "The confidence we got, hopefully it will continue."
While it is a test-playing nation, Bangladesh is still one of the minnows of world cricket and Mortaza said the better team won.
"Once you face India, or any bigger side, it's always a challenge," he said. "But I think at some stages we've been very good. Sharma and Suresh took the game from us."