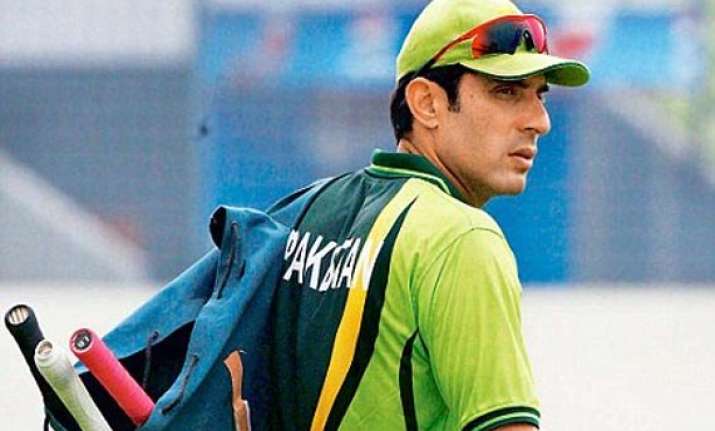 Karachi: Pakistan captain Misbah-ul-Haq's woes multiplied today when the Federal Bureau of Revenue (FBR) froze his bank accounts for tax evasion and non-payment of dues tuning upto 3.9 million rupees.
The FBR also froze the bank account of another Pakistan Test player Azhar Ali for same reason. A source close to Misbah said that the action taken by the FBR would be challenged as there was a dispute over amount of dues that the cricketer owed to the tax authorities.
"We have frozen the bank accounts of Misbah and Azhar Ali and we aim to recover the outstanding dues if the amount is available in their accounts," FBR spokesman Shahid Hussain said.
He said while Misbah owed the FBR nearly 3.9 million rupees ($3900) while Azhar Ali also had to pay dues of 1.5 million.
"Their accounts have been frozen according to FBR laws for tax evasion and non-payment of tax dues," Hussain added. An official in the Pakistan cricket Board said that the matter was being looked into by lawyers.
"There is an ongoing dispute between the players and the FBR over the payment of dues," he said. The FBR official said that despite several reminders, Misbah and the other players which include Azhar and Muhammad Hafeez had not settled the matter.
"The dues are for taxable income they didn't declare in their returns."
The source close to Misbah said the Pakistan Test captain and some other players had also met with the federal minister for finance, Ishaq Dar in July to sort out the matter.
"They didn't ask Dar for any favors but only asked him to look into their grievances."