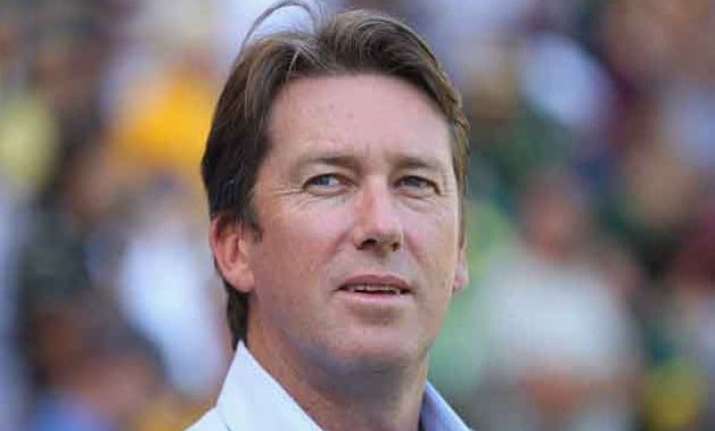 Melbourne: Former Australian quickie Glenn McGrath is disappointed with the quality of pace bowling in the ongoing cricket World Cup and feels Sri Lanka's Lasith Malinga and Australia's Mitchell Starc are the only two who have impressed him.
"Apart from Malinga and Mitchell Starc I haven't seen many bowlers trying to bowl good yorkers and that comes back to them not putting the time in the nets," McGrath was quoted as saying by news.com.au on Friday.
McGrath, who has 949 international wickets to his credit, said the yorker is the key weapon to limit the scoring at the death overs.
"If you can deliver six perfect yorkers, they are still hard to play. It cuts down the scoring options. Maybe guys like A.B. de Villers and Steven Smith can still find ways, but it's tougher," he said.
"I don't see any bowlers apart from Malinga and Starc - who really do it. They come in and try one and they get it wrong because they haven't really worked on it.
"So they go back to bowling a short ball, a slower ball, just mixing it up - and that's fine but it opens up the whole field to score and when you've got less fieldsmen on the boundary it's tougher to defend," the 45-year-old said.
The Australian legend also feels bowlers need to take up the responsibility and work on their skill level.
"I think bowlers really have to take responsibility and work on their skill level to be able to match the changes.
"At the end of the day the only thing the bowler can do is deliver the ball where he wants. If he can do that he's still going to be effective," McGrath concluded.