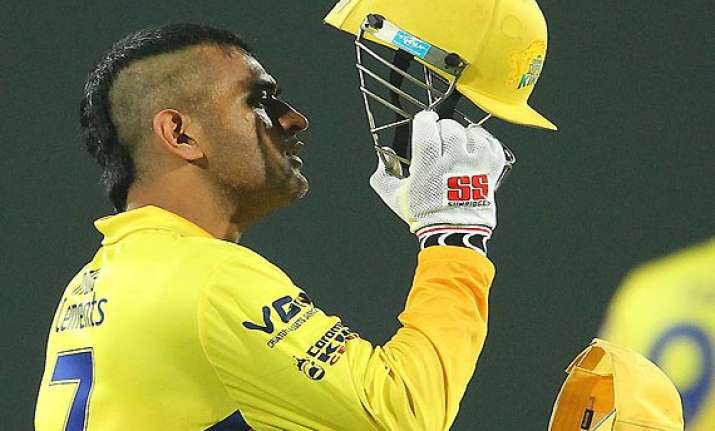 New Delhi: Team India captain and the skipper of Chennai Super Kings Mahendra Singh Dhoni has donned a new haircut at the Champions League Twenty20 tournament match against Titans.
India's hottest sports icon has shaved off his hair from both sides and he now looks like a Rock Star.
Dhoni has always been in the news for his offbeat hairstyle.
When he rose like  shining star  on the Indian cricket firmament, his long hair evoked appreciation from the likes of then Pakistan president General Pervez Musharraf.
Thousands  of Dhoni fans in India began sporting his long hair look.
Later, Dhoni cut off his long hair, and sported regular hairstyle.
The new Rock Star hairstyle is sure to evoke appreciation among the legions of his admirers.