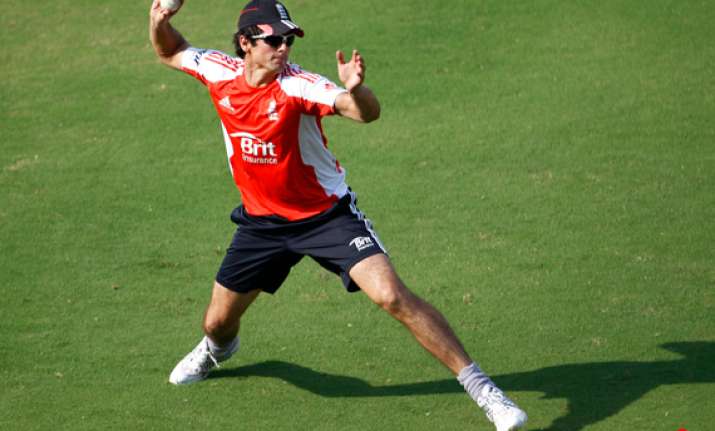 Hyderabad, Oct 13: England captain Alastair Cook today said that his side's domination of India at home in the one-dayers last month was a thing of past and will have little significance when the two teams lock horns in the five-match ODI series starting here tomorrow.

"What's gone is gone and we are totally off it. This is a new series and everyone knows how strong India are at home. We have had a good 10 days here so far. We have practised well and played two warm-up matches and are ready to produce a challenge," Cook told reporters at match-eve press conference.

England had handed a 3-0 drubbing of India in the five-match ODI series at home last month.

Having already risen to number one Test side, Cook and his men are gearing up for another challenge—to become the only second team after Australia to win a bilateral ODI series in India.

"Hopefully we can challenge that status. We know that we play our best cricket we can beat any side in the world," he quipped.

England have got a slight advantage of having played under new ICC rules on Powerplays during their two warm-up games against Hyderabad XI and Cook feels that it can change the "dynamics of the game."

"My observation after two warm-up matches is that it can change the dynamics of the game. We can see the use of spin a lot earlier in the innings. As early as 10th, 11th or 12th over and more spin towards the end of innings," he explained.

Cook also seconded his Indian counterpart Mahendra Singh Dhoni's view that there may be lack of reverse swing due two new balls being used from both ends under the new rules.

"There is less chance of reverse swing unlike earlier but I would be happy if even one odd ball reverses," he said.