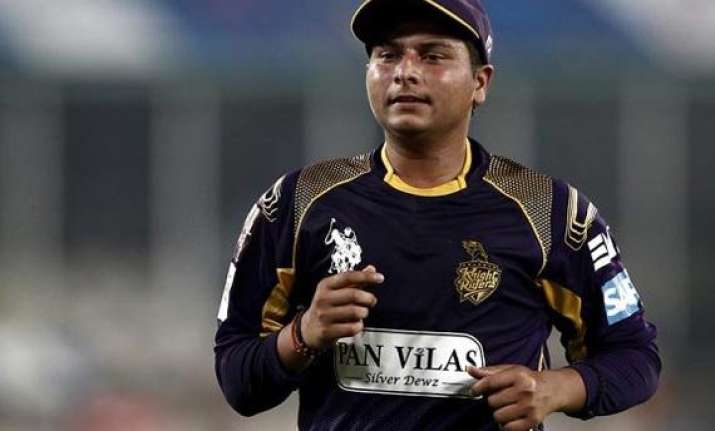 Kanpur: Having been picked in the Indian cricket squad without playing a single first-class match, young chinaman bowler Kuldeep Yadav is set to be announced as Uttar Pradesh Election Commission's brand ambassador and will urge the youth to get their voter identity cards made.
Kuldeep, who rose to fame with his stint with IPL champions Kolkata Knigth Riders, is part of the 15-member Indian team that is battling it out with West Indies in the five-match ODI series.
Born and brought up in this industrial city of UP, the 19-year-old cricketer is being seen as the future of Indian cricket by the district administration, which believes that the youngster can increase voter awareness in the region through his star power.
"Uttar Pradesh Election Commission has proposed to name young Kanpur cricketer Kuldeep Yadav as its brand ambassador in its aim to increase voter awareness among the youth and getting voter I-Cards made. His name has been sent o the committee and the paper work is to be finalised. Kuldeep is travelling with Team India and will pen the deal when the series ends," Kanpur Nagar District Magistrate Roshan Jacob told PTI Bhasha.
"Apart from sports, we are also looking out for young personalities from the field of art and culture to involve them in our effort to promote voter awareness among the youth," she added.