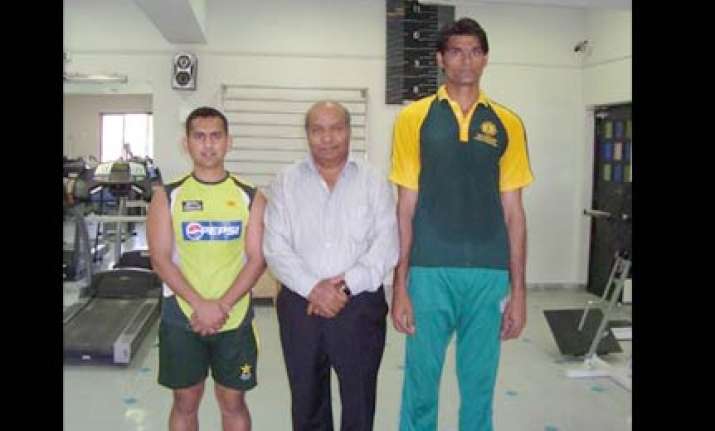 New Delhi: His height, a little over 7 ft, will be talked about for as long as he plays. But Mohammad Irfan, left-arm seamer from Pakistan, is making news for another reason Kolkata Knight Riders have, on the recommendation of bowling consultant Wasim Akram, decided to sign up the 28-year-old for IPL 4, reports The Indian Express.
At 7'1", Irfan is the tallest player in the history of first-class cricket, taller than Joel Garner and Curtly Ambrose, both 6'8".
"They (KKR) asked me to come to Sri Lanka on their exposure trip after Wasimbhai recommended me. They were impressed with my performance...," Irfan told The Indian Express. He is yet to play for Pakistan, and can be signed up directly by KKR, bypassing the auction process.
KKR operations manager Jaydeep Mukherjee said, "He is a tearaway quick. He has signed for us and played in four matches during our exposure trip in Sri Lanka... Our coach Dav Whatmore was very impressed and offered him a contract."
Irfan said everyone in his family is about the same height as him. "I have five brothers, and when we all go out on the street, people stare. I may look scary, but I am very seedha saadha."