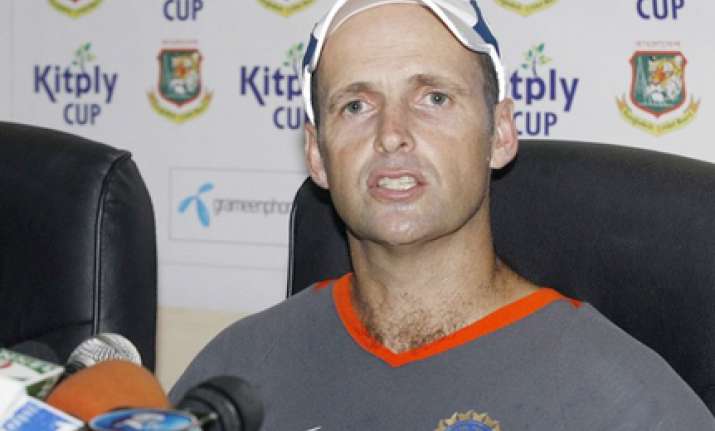 Team India's cricket coach Gary Kirsten on Friday expressed his deep hurt and anguish at the quotes attributed to him that he has been trying to encourage the players towards sexual activity in order to improve their performance.
Kirsten read out a prepared statement at a press conference in Centurion, saying that he was pained by stories that he had encouraged the players to indulge in sexual activities.
"My family and I have been deeply offended and hurt by the many allegations that I encouraged the Indian players to engage in sexual activity before a match.
"I would like to state that I have never, and I repeat, never encouraged or told the team or any player to engage in any form of sexual activity. These allegations are absolutely not true and completely against my religious and moral beliefs," he said. PTI