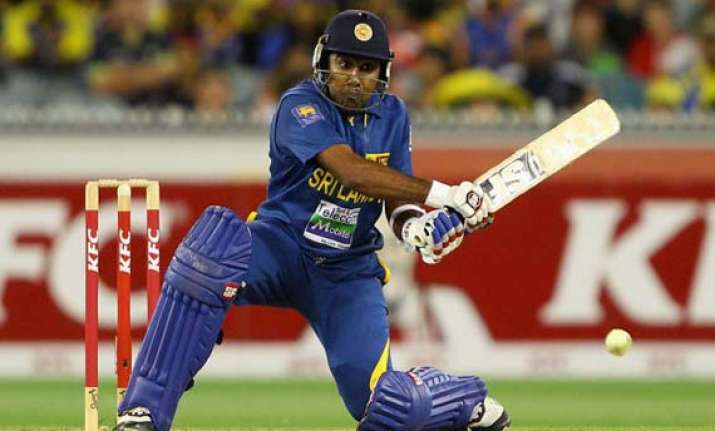 Colombo, Feb 20 : Former Sri Lankan captain Mahela Jayawardene  will miss out  the two Tests against Bangladesh because of injury to his middle finger.
The two Tests will be played next month in Sri Lanka. The former captain dislocated the middle finger of his left hand while fielding during the Singhalese Sports Club's Premier League match.
"Initial scans showed that it was only a dislocation but the scans were sent to Australia for further opinion," Sri Lanka team manager Michael de Zoysa said.
"The opinion from Australia is that Mahela will have to undergo surgery and have a wire inserted to keep the dislocated bone in place.
"He will be out for between four-to-six weeks which means he is certainly ruled out of the Bangladesh test series."
Thilan Samaraweera will replace Jayawardene for the two tests against Bangladesh. Meanwhile, Kumar Sangakkara is also trying to recover  for the first test beginning in Galle on March 8.
Sangakkara had his left index finger broken by Australian fast bowler Mitchell Johnson during the Melbourne Test. He had a pin and plate inserted in his finger.
Bangladesh will also play three ODIs and one T20 during the tour.