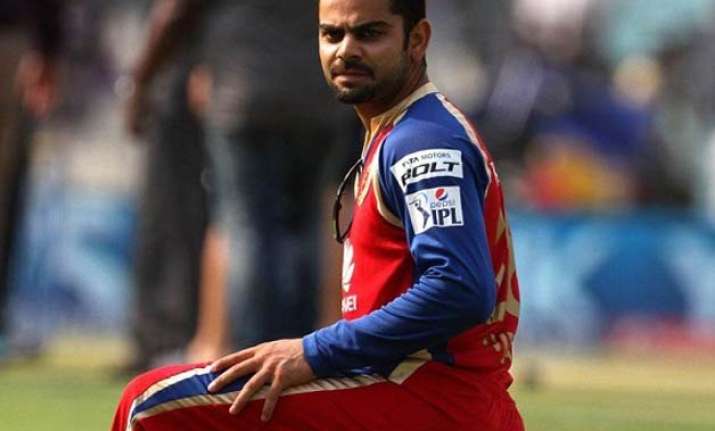 Kolkata: Royal Challengers Bangalore skipper Virat Kohli said on Friday that it is easier to lead an Indian Premier League (IPL) side as the foreign recruits bring in a wealth of experience and make a captain's job easier.
"Captaincy is an easier job in IPL, I believe. You see we have (AB) de Villiers, Chris Gayle who have been captains of their respective national teams," Kohli told reporters at a promotional event here at a city hotel.
"So they know what needs to be done and to add to that they bring in such wealth of experience. So it makes the captain's job a lot easier, and it is fun leading such a side."
Asked why RCB have not been able to lay their hands on the coveted IPL trophy, Kohli said: "We have played final and semi-finals two times. The other editions we did not go through. I think the brand of cricket that RCB plays is special to people and they enjoy it."
"Every year, the focus is to go as far as we can and to lift the trophy... but now its too far fetched... don't want to think too far ahead.
"We have got a lot of games to play but in the back of our heads we should have the thing to win the IPL this season and I am confident we are going in that direction," the Indian Test team captain said.
RCB play defending champions Kolkata Knight Riders on Saturday at the historic Eden Gardens.
Speaking on the Eden pitch, Kohli said he was very pleased to see such a lively wicket.
"Personally, I love playing here. I got my first hundred at Eden, so it's special. But yes, it is a different wicket than what it was last year.
"You want to see a good battle between bat and ball and that is what is happening... very pleased with the pitch," the 26-year-old said.