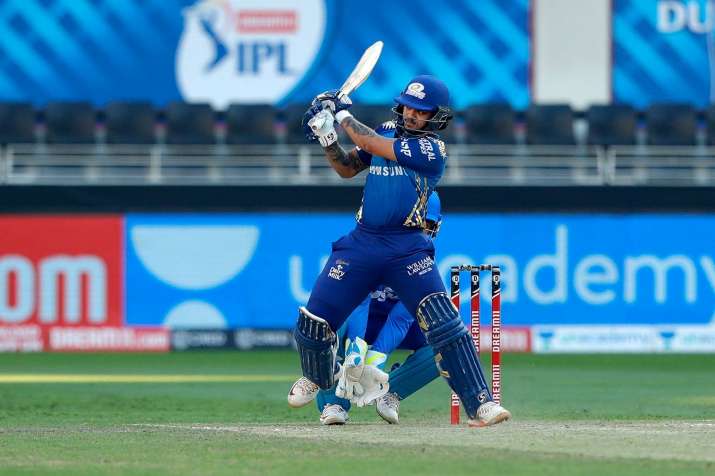 Ishan Kishan has been in form of his life this season as the Mumbai Indians left-hander has scored as many half-centuries (3) in IPL 2020 as he scored in the last four tournaments combined. The latest of his 50 turned out to be a sublime 47-ball 72 against Delhi Capitals in the nine-wicket win after Jasprit Bumrah (3/17) and Trent Boult (3/21) did the hard work of restricting the rivals at 110/9.
The 22-year-old southpaw slammed eight boundaries and three sixes to chase off the target by the 15th over to complete mauling of Delhi Capitals.
Speaking after receiving the man of the match for his fine effort, Kishan credited his mother for the strength to hit the ball so hard and long while giving insight on how he worked on his batting fallacies ahead of IPL 2020 with his coach.
"(The strength) credit goes to my mom for the food. I was just working on keeping my shape when I tried to slog, and I think helped. I worked really hard on these shots. My coach said teams will come up with plans against you because you don't hit that much through the offside. This time I've been playing more, as you know my strength is on the leg side," Kishan said.
Kishan revealed he had banter with his former under-19 teammate Rishabh Pant during the match as the latter was keeping wicket during his crackling innings.
"There's always banter when Pant is keeping and when I'm keeping. It was fun, he was saying something as he always does," he said.