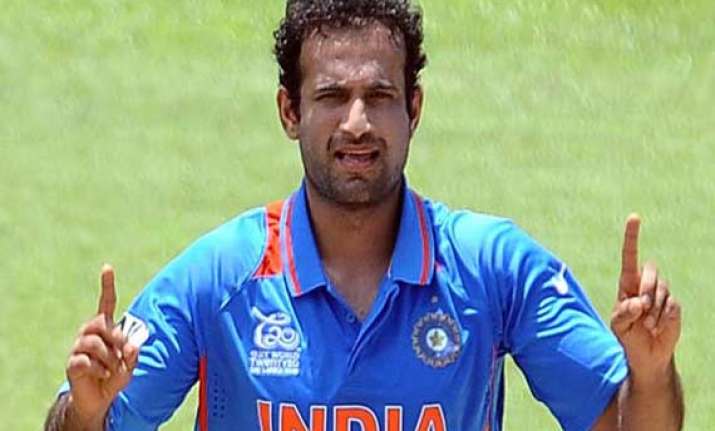 Ahmedabad: Out-of-favour Indian pacer Irfan Pathan is confident of making a "comeback" to the national fold and said that he would focus on the Ranji Trophy matches to make his presence felt.
"Irfan will return very soon. For that my focus is on the forthcoming Ranji matches. I will play all the Ranji Trophy matches and if you play four-day cricket, it would be easier to play one-day cricket," the all-rounder told reporters here today.
"Before or after the World Cup, I am sure that I will soon be playing for Team India," Pathan, who played his last one-day match against Sri Lanka two years ago said.  The Gujarat-based cricketer, who represents Baroda in Ranji Trophy matches, expressed the he eyes a good performance in all cricket matches to enable his comeback.
"I am very much excited about Ranji Trophy matches. I will contribute towards bowling and batting as well. The experience that I have gained in so many years is an advantage. I will use that advantage and try my best to make a comeback," he said.
When asked about the Indian cricket team's test debacle during their recent England tour, Pathan said, "It will not be proper to comment about it, but seeing the performance during the last one-day game, I hope the team will continue to perform like this".
Pathan defended
Virat Kohli
, who did not score well in the current India-England Test and one-day series, and said that that he would soon back in form.
"I think Virat will definitely get his form back. He is an excellent and confident player. Neither we nor his fans should bother about Virat's performance during a particular season," Pathan said while answering a question about Kohli's poor performance.
"I am very confident that what has been happening to him (Kohli) will make him a better player," the left-arm pacer said.