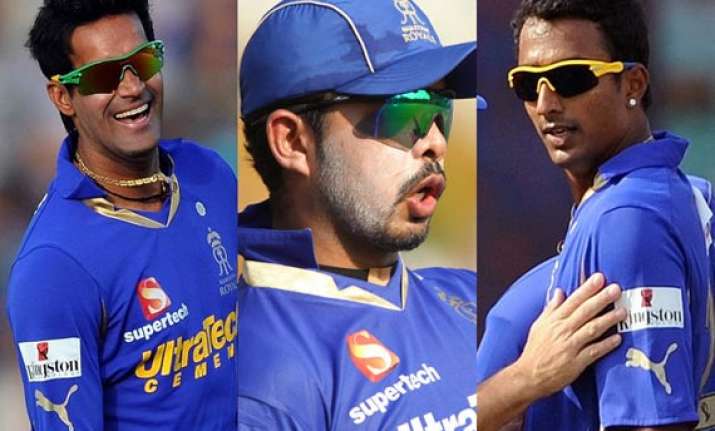 New Delhi, May 19:  As the investigation by Delhi Police Special Cell progressed in the IPL6 spot-fixing case, one of the main accused Jiju Janardanan has reportedly told investigators last night that they were planning to make sex video clips of cricketer Sreesanth with an escort girl in a Mumbai hotel.
JIju, according to sources, reportedly told Delhi Police that they did not make the sex video that time, and postponed it for later.
Special Cell officers said, they believe some sex videos have already been made of some IPL cricketers through honey trap.
The purpose of making sex videos was to give a handle to the bookies, if the tainted cricketers played truant after taking advance money.
Interrogation of the bookies by Delhi Police also revealed that the bookies - Chandresh Patel alias Chand and Mannan had arranged women for Sreesanth and Ajit chadila five to six times earlier this year.  These clues came from telephonic conversation between a Dubai number and numbers based in Delhi and Mumbai, sources said.
Police sources said, in the early intercepts, the bookies were told to film the cricketers with the women escorts, and if possible instal hidden cameras in their rooms.
Meanwhile, Delhi Police cops are in the process of going through the hard disks of at least five laptops recovered from the arrested bookies to see if any sex videos have been saved.
The laptops will be sent to forensic labs where experts will take a mirror image of the hard disk for future probe.
A plan was afoot to execute the honey trap angle at a lush party in Gurgaon, where the tainted cricketers had been invited, police sources said.