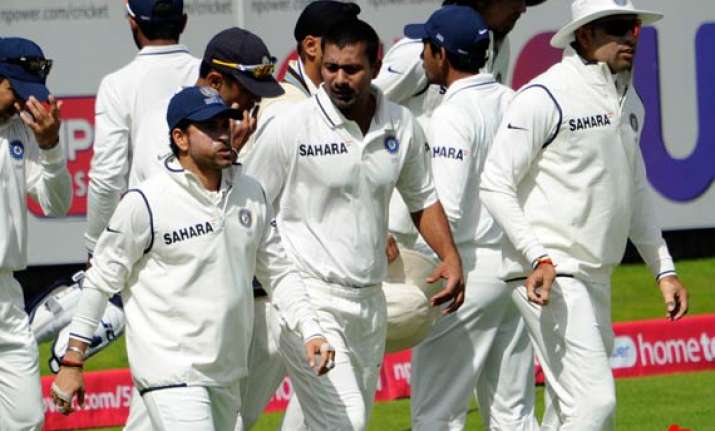 London, July 26 :  Team India may lost No.1 Test ranking if it suffers a second consecutive defeat at Trent Bridge Test beginning this Friday.

India will then end up losing the no.1 Test ranking to England, who are currently placed at  No.3 in the chart.
 
England will then lead the table by gaining three more points. In that scenario, India would hold on to second position with South Africa slipping to third.

If England sweep the series 4-0, India would drop to third place. However, a 1-0 or 2-1 series win for England will put its rating level with India's. But India will still be on top by a fraction of a point.