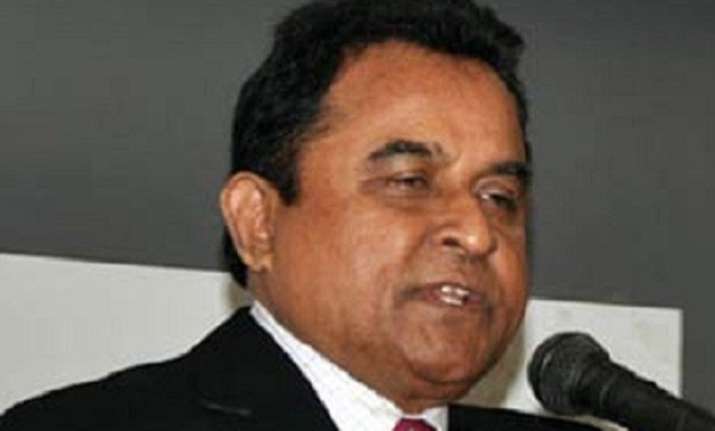 ICC president Mustafa Kamal today  accused chairman N Srinivasan of taking away his right to present the world cup trophy to the world champions Australia. Kamal was conspicuous by his absence at the presentation ceremony of the world cup final.
Talking to media persons, Kamal said that he is also contemplating legal action against the ICC for denying him his 'constitutional' right to present the trophy.
"I will go back to Bangladesh, consult with my lawyers and will also have a word with Prime Minister Sheikh Hasina about this. This is unconstitutional and can't be accepted," Kamal said.
According to ICC sources, Kamal was categorically told in an ICC meeting that he would not be allowed to hand over the trophy.
Sources also said Srinivasan was extremely angry after Kamal passed controversial remarks about the umpiring during the quarterfinal between India and Bangladesh which led to Rohit Sharma being given not-out to a Bangladeshi bowler Rubel Hossain's delivery, a decision that could have one either way. However, Kamal claimed his comments were from personal and not as ICC President, the damage was done.