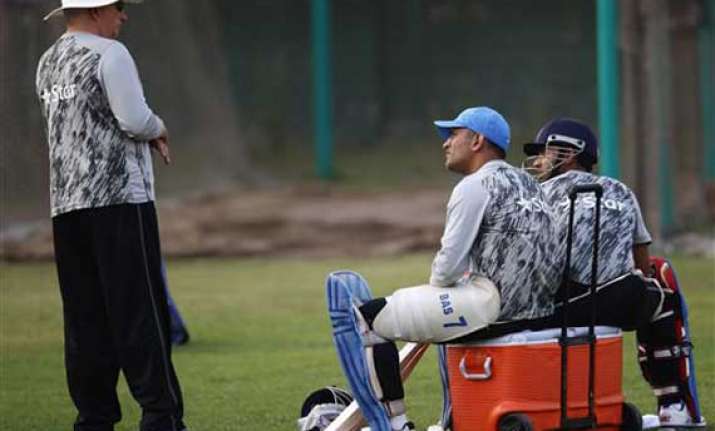 Mirpur: Team India captain MS Dhoni says the tension a Indo-Pak match used to generate, has eased out mellowed down.
Cricketers from both countries have performed under unnerving pressure from unforgiving fans who often did not care how the team performed as long as they won the battle against the arch-rivals.
The Super 10 stage of the fifth World Twenty20 starts on Friday with another India-Pakistan match and Dhoni was glad it would be without the hysteria of the past.
"An India-Pakistan match always caught the imagination of people from either side," Dhoni told reporters at the Shere Bangla National Stadium.
"But I feel it has mellowed to some extent whatever the reason may be. You don't see many altercations on the field but you still see good competitive cricket which I feel is very important."
Dhoni said he once enjoyed on-field friction among players from both sides but felt it was important that cricket was played in the true spirit.
"It used to get quite tense with plenty of things happening apart from cricket on the field," he added.
"I used to enjoy it as a kid but I'm glad that it doesn't happen any more because when you talk about promoting cricket and promoting it the right way, I think more often than not it's being played in the right spirit."
Dhoni's Pakistan counterpart Mohammad Hafeez said a match against India was always special but there was life beyond it.
"An India-Pakistan game is always important but this is not the whole tournament," Hafeez said. "We want to put up a good show in the whole tournament."