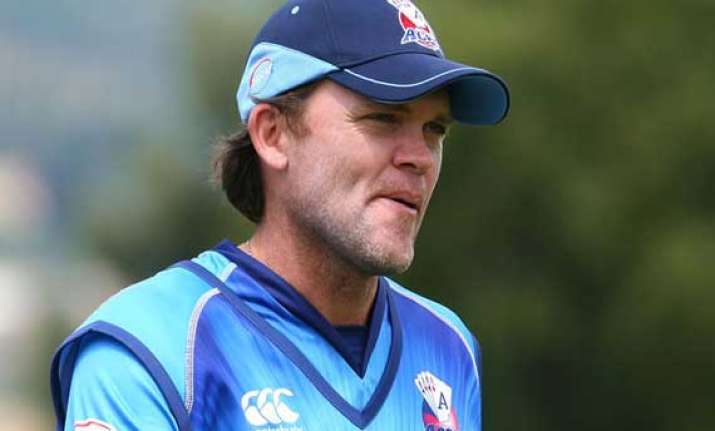 Wellington, New Zealand : Former New Zealand test cricketer Lou Vincent has pleaded guilty to a charge of failing to report an approach from an illegal bookmaker while playing in the Bangladesh Premier League.
The opening batsman was one of nine players investigated by anti-corruption officials in Bangladesh and was one of three to admit guilt. A decision on the penalty he will receive is expected within two weeks.
"I can confirm that I admitted a breach in January 2014 of the ICC code in failing to report an approach from a bookmaker whilst playing in the Bangladesh T20 league in January 2013. I confirm I rejected the approach at the time," Vincent said in a statement Thursday. "There is no allegation or suggestion anything untoward occurred beyond the approach itself.
"I also express I have no involvement in any of the matches, or matters, involving the other parties, which were the subject of recent hearings and investigation in Bangladesh," he added.
New Zealand Cricket chief executive David White told the New Zealand Herald newspaper he was "concerned the name of a former New Zealand player is linked with the Bangladesh Premier League investigation."
White said NZC "are strong advocates of the ICC's anti-corruption processes." He said he was unable to comment further for legal reasons.
In a joint statement, the International Cricket Council and the Bangladesh Cricket Board said they were "surprised and obviously disappointed with the outcome."
The ICC has previously confirmed Vincent and his former New Zealand teammates Daryl Tuffey and Chris Cairns are involved in an investigation being conducted by its anti-corruption unit. That investigation is separate from the one just concluded in Bangladesh.