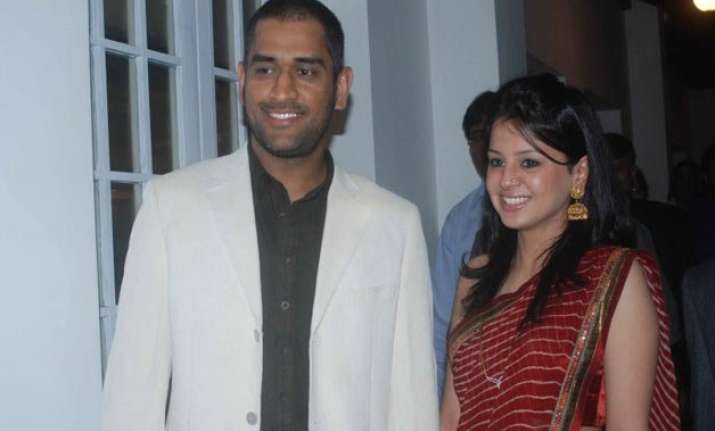 New Delhi: At a time when Indian skipper Mahendra Singh Dhoni is leading the national side in the ongoing World Cup 2015 in Australia and New Zealand, his wife Sakshi Dhoni is also handling a big responsibility, way back home,  of looking after their new-born daughter Ziva.
On Monday, Sakshi tweeted an image of the baby girl, however the picture only shows Ziva's left hand. It is the first image of Ziva released by the Dhoni family.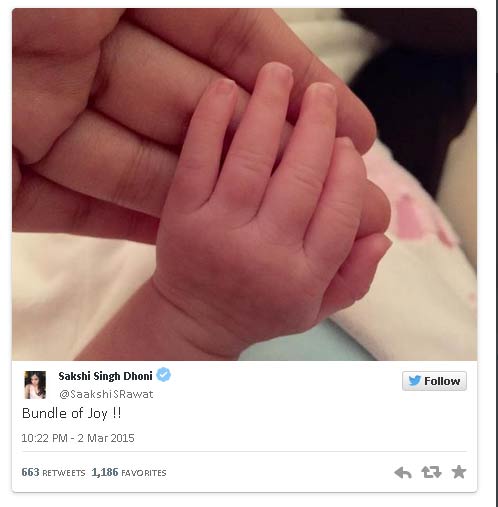 Ziva was born on February 6 at a private hospital in Gurgaon. The baby was due in March but the delivery came almost a month earlier.
Dhoni had married his childhood friend Sakshi Singh Rawat on July 4, 2010.
India are scheduled to play West Indies on March 6 followed by Ireland and Zimbabwe games on March 10 and March 14 respectively.
Sakshi had also been tweeting about days remaining when she will meet his husband MS Dhoni again.