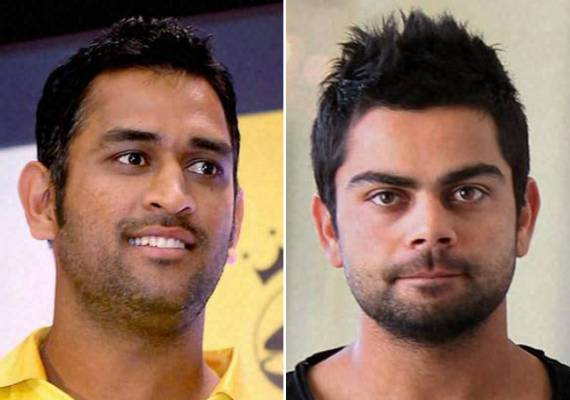 New Delhi, Jun 10: Virat Kohli's on-field aggression has been the topic of discussion in the cricket fraternity but the India vice-captain is working hard on changing his attitude with words of wisdom from his skipper Mahendra Singh Dhoni.
"I have been speaking to MS (Dhoni) a lot about it. He is one who doesn't sink or go above that line. He is someone who is always around that calm line. It is important to learn such things from such important people.
"He keeps telling me that once I stay around that line I would keep improving as a cricketer. Once that graph goes too much above or drops you end up putting yourself under pressure," Kohli said today.
Asked whether vice-captaincy has made him more conscious, he stated, "When I became vice-captain, people around me told me that I need to change my aggression. Because people are watching me more and I need to change my aggressive attitude.
"You learn with time. Initially, I reacted in a way I shouldn't have. When I look back now...it was not natural. The build-up and the pressure or the special occasions make it tough to control the aggression."
Call him a senior batsman in the team, and the 23-year-old retorts, "Please, I am not a senior batsman in this team. Good performances in a mere couple of seasons don't make anyone a senior batsman. A person becomes senior batsman when he has performed consistently for six or seven years."
By his own admission, Virat had put a lot of pressure on himself prior to the
IPL
after a great international season.
"To be honest, I was feeling the pressure more during the first half of IPL. I thought that I have set certain standards and I have to live up to it. It shifted me away from game plan. Latter half (of IPL), I was back on track.
"I am happy that it happened soon, I was able to realise that and able to learn from it. It is important you need to know your mindset and how to meet the expectations regardless of whether you are in or out of the team."