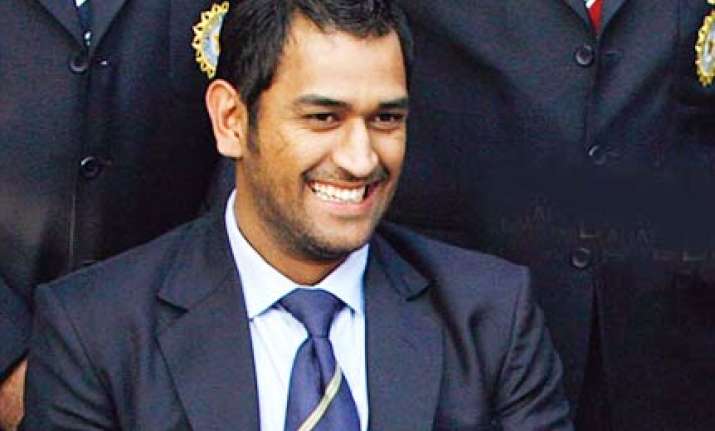 India captain Mahendra Singh Dhoni now has Australian Michael Hussey breathing down his neck for the top slot in the ODI rankings while teammate Sachin Tendulkar lost his fourth place to West Indies captain Chris Gayle in the latest ICC chart announced on Monday.  
In-form Hussey narrowed the gap with top ranked Dhoni to just eight points after finishing as the second most successful batsman with 198 runs in the series against New Zealand.
Meanwhile Gayle, who was in seventh position at the start of the month, was in sublime form in the recently concluded ODI series against Zimbabwe in which he scored 273 runs, including three half-centuries.  
Tendulkar is now at fifth place with a total of 819 points.  
In the ODI Team rankings, India has maintained its number two position with 122 points, while Australia still rules the ratings with 133 points.  
The second place in the ODI Championship at the annual cut-off date means India wins $75,000 in addition to $175,000 which it won for finishing as the number-one Test side.  
Australia will receive a cheque of $175,000 for its number-one position on the ODI Championship table while South Africa will collect a cheque of $75,000 for its second place finish in the Test table.  
In the bowling ratings, India's spinner Harbhajan Singh continued to be at number seven position with 645 points. PTI