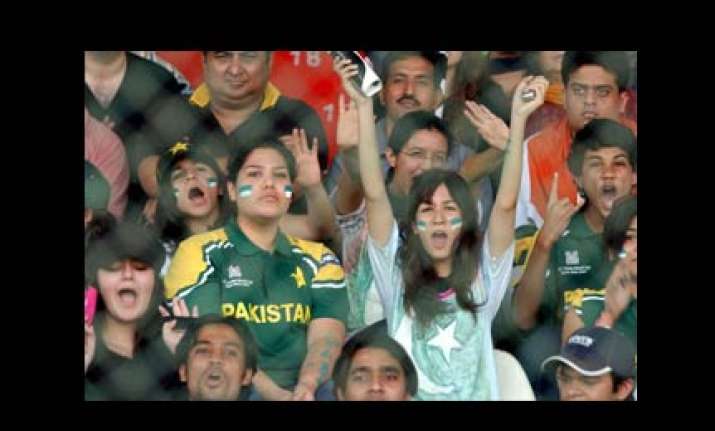 Islamabad: Cricket-crazy Pakistanis on Sunday said they felt "violated" and "betrayed" by reports that members of their beloved cricket team were involved in a fresh betting scam even as the Sports Minister pledged that any cricketer found guilty would face a lifetime ban.  
Pakistani vented their anger and frustration at the latest match-fixing scandal through comments posted on social networking sites like Twitter and Facebook and popular blogs.  
Mehmal Sarfraz, the op-ed editor of a leading newspaper, said in a message posted on Twitter: "We, the fans, feel cheated, betrayed, violated."
Reacting to blogger Adil Najam s special post on "Match Fixing Scandal: Pakistan Cricketers Set to Lose Test, Series and Dignity" on his popular ezine "pakistaniat", a reader commented: "It's shameful and painful news (It's a) betrayal towards the game and also towards our cricket-crazy nation."  
On a forum started on the website of the influential Dawn newspaper to debate the match-fixing "imbroglio, its implications and what the future holds for Pakistan cricket," a reader wrote: "In 1999 you broke my heart. But I was 16, and I learnt to love you again. I fear I am too old to love you again."  
All TV news channels began their hourly bulletins today with reports on the match-fixing scam that is now being investigated by ICC and Britain's Scotland Yard.  
 The scam was exposed by the tabloid News of the World, which reported that bowlers Mohammad Amir and Mohammad Asif delivered three deliberate no-balls against England in line with the predictions of alleged fixer Mazhar Majeed.  
Majeed allegedly received 150,000 pounds from the tabloid's undercover reporters posing as members of a gambling cartel.
As Pakistanis aired their anguish, Sports Minister Ijaz Hussain Jakhrani promised that any player found guilty of match-fixing would face a lifetime ban as the matter involved the country's honour and dignity.
Jakhrani said he had contacted Pakistan's High Commissioner to Britain Wajid Shamsul Hasan and Pakistan Cricket Board chief Ijaz Butt, who had informed him that they were waiting for the reports of the ICC's anti-corruption wing and Scotland Yard.
He said action could be taken only after these reports were received. "If any player or member of the management is found to be involved (in match-fixing), he will get the harshest punishment. No one will be spared. The guilty players will not be able to play again," Jakhrani told the media.  PTI