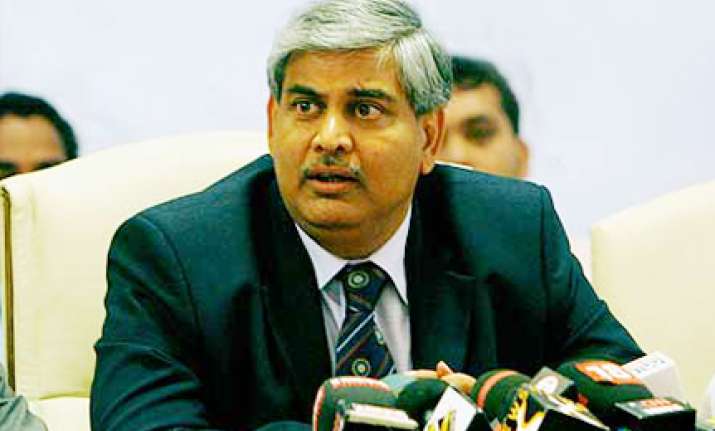 The Cricket Board has succeeded in scaling down the annual amount it would pay to global event management firm IMG, ending a bitter dispute between the two parties which had thrown the high-profile Indian Premier League into jeopardy.
IMG will now be paid Rs 27 crore, a reduction of Rs 6 crore from the amount paid for their services in managing the IPL this year, BCCI president Shashank Manohar said in Mumbai on Thursday.
The decision to retain the services of IMG for a further eight years of its ten-year deal was ratified at the 80th Annual General Meeting of the BCCI here which had a 13-point agenda, including clearing the IPL-II accounts.
The expenditure for the IPL, shifted to South Africa because of general elections, included a payment of Rs 33 crore to IMG which had not gone down well with the members of the all-powerful Working Committee.
A resultant termination letter sent to the IMG by secretary N Srinivasan brought in a wave of protest letters from seven franchises and from former president Sharad Pawar.
"We would be paying IMG Rs 27 crore per year (as compared to Rs 43 crore in 2008 and Rs 33 crore in 2009). The deal is for ten years starting 2008," the Board chief said.
Manohar also issued a warning to the IPL franchises who jumped into the fray and said the BCCI would not tolerate any such interference in its internal affair in future.
"There were reports about franchises having written letters to the Board (following termination notice sent by BCCI secretary N Srinivasan). They have no right to interfere in the internal matters of the Board. Such a thing will not be tolerated by the Board," Manohar said sternly.
The development was seen as a tug-of-war between BCCI heavyweights Srinivasan, also owner of the IPL team Chennai Super Kings, and Lalit Modi, the chairman of IPL and a vice president of the Board.
But the Board chief, who was authorised to deal with the issue ahead of the AGM, rubbished stories of an internal wrangle between Srinivasan and Modi and said both played a key role in renegotiating the terms with the IMG.
"Media reports saying there was a dispute between N Srinivasan and Lalit Modi are not correct. They both helped me in the negotiations with IMG," Manohar said. PTI