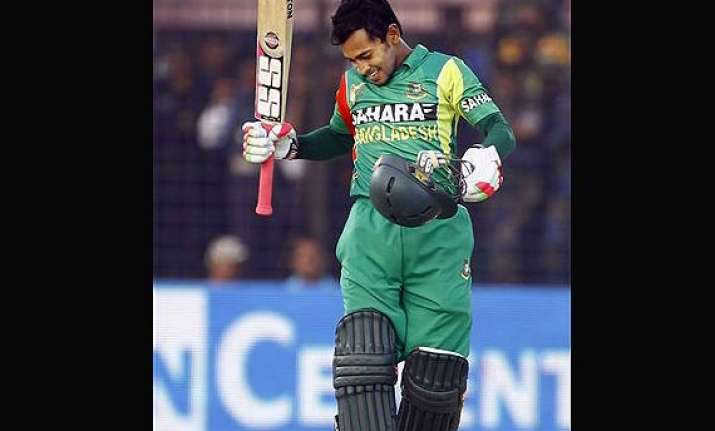 Mirpur: Buoyed by their last-over win over arch-foes India, a rejuvenated Pakistan will look to seal a berth in the title clash as they lock horns with beleaguered hosts Bangladesh in their last round-robin Asia Cup match here.
The top two teams qualify for the summit clash and Pakistan, having collected nine points from three appearances, will go into the match as favourites.     
The momentum swung their way after 'boom boom' Shahid Afridi's enterprise laid India low at the Shere Bangla Stadium here last night.     
For the record, Pakistan had lost to Sri Lanka in the tournament opener, before getting their campaign back on track with successive wins over  Afghanistan and the big one against  India.
A win for Pakistan will only make things more difficult for India, provided Sri Lanka lose both their remaining games against Afghanistan and Bangladesh, which seems highly unlikely.
India lost to Pakistan two days after their defeat to Sri Lanka. The Indians won their opener against Bangladesh, and their run-rate stands at -0.027 to Pakistan's Ʈ.438.
Reeling under two big defeats, including one against first-timers Afghanistan, Bangladesh would try and
look to regain some lost glory against their famed opponents.     
In One-day cricket, Bangladesh have upstaged Pakistan just once, that too way back in the 1999
World Cup in England.     
And again, Bangladesh, who played the final of the last edition, would be looking to prove that the loss to Afghanistan was a mere aberration and the  side has the potential to humble stiffer opponents