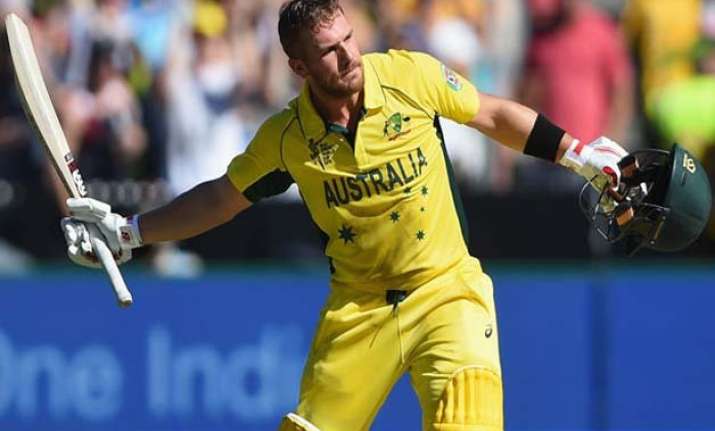 Adelaide, Australia: Australia opener Aaron Finch said one of his side's biggest strengths is that it doesn't fear failure, even as it prepares to play Pakistan in a tough World Cup quarterfinal on Friday and close in on a fifth title.
"It's an exciting time, but at the same time I think the beauty of our team is we don't fear losing," Finch said Wednesday ahead of the match in Adelaide. "Yes, it's knockout, but as soon as you're worried about losing a game you tighten up and you don't play with your natural flair."
Australia's 1999 World Cup-winning captain Steve Waugh reinforced that sentiment when asked to speak to the team at a dinner Tuesday and attend Wednesday's training.
"(Waugh) just said there is a reason why there is pressure, because you're expected to do well and expected to perform and there is only one reason for that, it's because we have been successful and we're good players," Finch said. "So we're excited about that challenge and we're not fazed about losing."
Finch said the current Australia lineup relished picking the brains of Waugh, who was also a member of the Australia team that lost the 1996 World Cup to Sri Lanka.
"He has obviously captained a winning (team) and played in another (final), as well, so there's not too many better credentialed players to talk to," he said.
Finch added that Australia is expecting an aggressive game from Pakistan, which has had mixed form so far in the tournament, winning four matches but falling to the West Indies by 150 runs and India by 76.
"They have got some unbelievably good talent," Finch said. "They are a team that we know if we put a lot of pressure on them, that you can slowly chip away and find yourself back in the game.
"So that is our plan. To just be as consistent as we can, try and keep grinding whether it's with bat or ball. And we know that they play a very aggressive game so you do get chances."