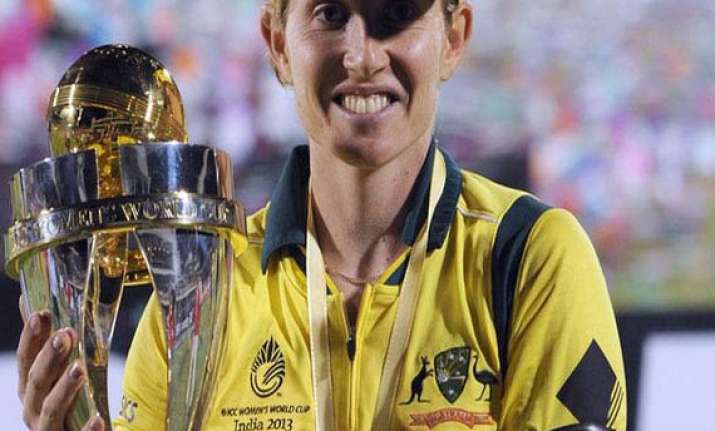 Melbourne: The Australian women cricket team's vice captain, Jodie Fields, has been ruled out of the World Twenty20 in Bangladesh and has been replaced by Beth Mooney, Cricket Australia (CA) said Friday.
After a season significantly disrupted by illness and injury, including appendicitis and more recently a broken finger, Fields has advised the selection panel that she doesn't feel her preparation has been sufficient to help the team chase a third straight Women's World Twenty20 title. As a result, the International Cricket Council (ICC) has approved Mooney as Fields' replacement.
Selection panel chairperson Julie Savage said: "Although it's disappointing Jodie won't be joining the team for the ICC Women's World Twenty20, we respect and support her decision to put the team first.
Jodie made it clear that it was just for this tournament and she has every intention of making herself available for the Commonwealth Bank Southern Stars in the future.The Women's World Twenty20 2014 will be played in Bangladesh from March 23 - April