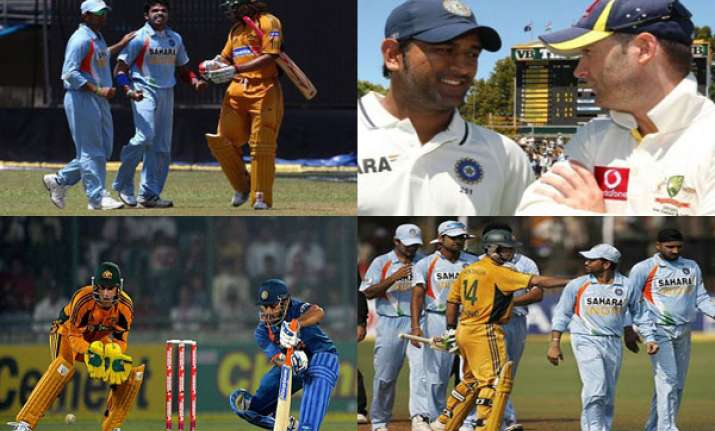 New Delhi:  India and Australia have been big rivals on the cricket field  through the decades.
It's not just the quality of contests between bat and ball that have made India versus Australia arguably the greatest rivalry of recent times.
There have been many ugly, heated and controversial moments on and off the field that have added to the drama and intensity of Test matches between the two countries.
Time and again have the situations gone out of hand, time and again has hue and cry been raised, but none can deny the excitement that comes alive when a India-Australia series arrives.