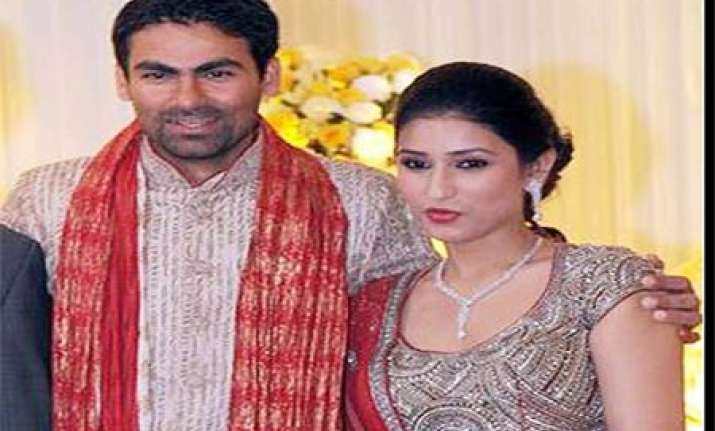 New Delhi, March 29: Cricketer Mohammed Kaif had a hush-hush wedding last week. He  married a delhi-based girl Pooja Yadav, says a media report.
The report said, the two met through some common friends at a party a few years ago. There was instant connect and they kept in touch. They started dating and have now known each other for over four years.
Pooja lived with her parents and elder brother Mohit. She's been working as an executive with an event management company in Delhi. Her father Captain Yadav is a retired Indian Navy Officer and mother a teacher.
Pooja travelled to most port cities with her family and did the major part of her schooling from Visakhapatnam. Her elder brother Mohit Yadav is a promising deejay.
The siblings have been music lovers since childhood and have also worked together on an assignment in Goa last year.
The tall and pretty Pooja, who turns 30 on April 21, often kept to her small group of friends, who were aware of her marriage plans.
With the bride and the groom's parents' consent, Kaif and Pooja tied the knot on Saturday (March 26) in the presence of close family in Delhi. They had a reception the following day for friends.The couple will soon take off for their honeymoon to an undisclosed location.