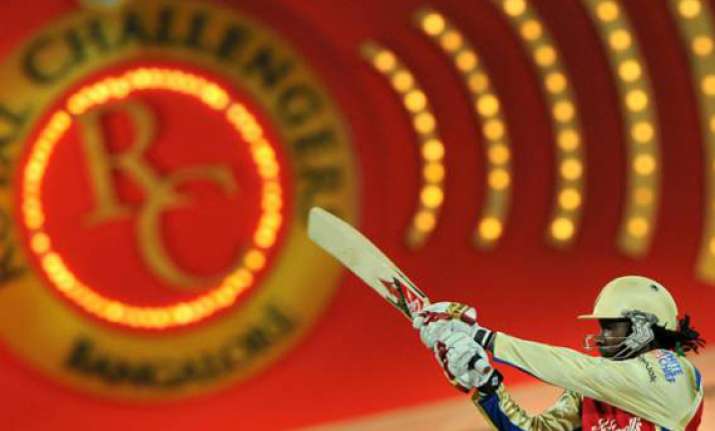 Bangalore, Apr 18: West Indies star batsman Chris Gayle, playing  for Royal Challengers Bangalore, visited a young girl named Tia, who was incidentally injured by one of his sixes against Pune Warriors during the Indian Premier League clash  here yesterday.
The swashbuckler himself revealed the 'broken nose' incident on Twitter.
He posted, "Visit Tia who got hit by 1 of my 6s, broken nose :(..her 1st word to me is to Chill,She's fine!xxx".
It was the West Indies player who took away the match from the Warriors, who were on top after posting 182 in the first innings. Gayle scored 81 runs from 48 balls for RCB - who won the match by six wickets.
Gayle took time to settle down, but he opened up to hit a record eight sixes and 4 fours, with five of the sixes coming in the 13th over by Warriors' Rahul Sharma. Gayle also won the Man of the Match award and obviously, the award for maximum sixes in the match.