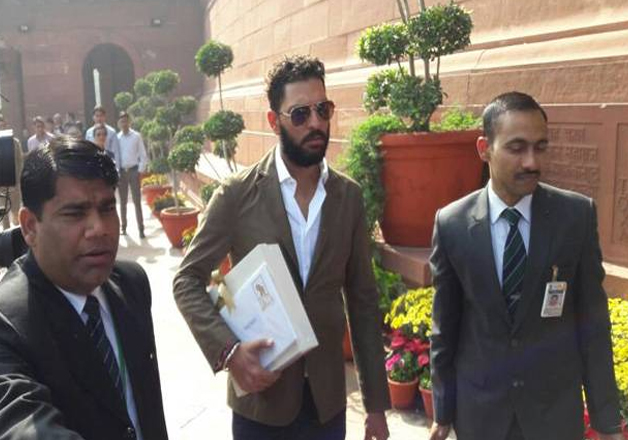 Indian cricketer Yuvraj Singh is all set to tie the knot with model and actress Hazel Keech and preparations are in full swing. The star cricketer today visited the Parliament to invite dignitaries including Prime Minister Narendra Modi for his grand wedding to be held on November 29-30.
Yuvraj was accompanied by his mother Shabnam and was spotted with an invitation card and a box of sweets.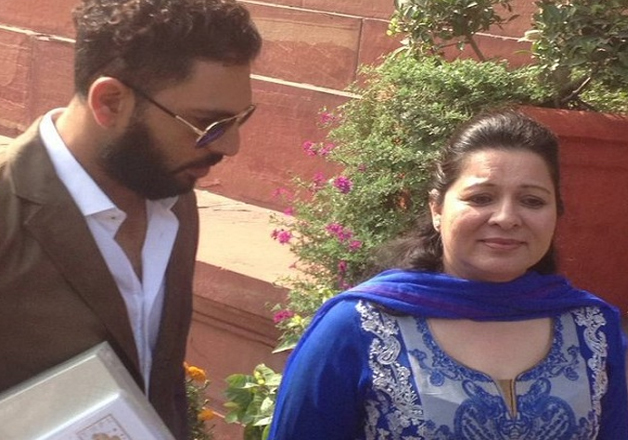 It is being reported that even though Yuvi's engagement was a private affair, the wedding will be grand which will see personalities from cricket, sports, Bollywood and politics in attendance. 
The 34-year-old star was last seen on the international circuit for India in the ICC World T20 2016. Yuvraj has been an strong force in Indian cricket, and his career has been full of ups and downs so far. 
He has also been part of India's title-winning campaigns in the 2007 ICC World T20, where he famously hit England's Stuart Broad for six sixes in an over and created history.
The all-rounder was also a part of the 2011 World Cup, where he was titled the Man of the Series as India lifted the Cup for the second time.
Yuvraj's comeback to the cricket field after battling a rare form of cancer inspired a whole generation of youngsters.
However, we wonder, if demonetisation will have any impact on Yuvraj's wedding. The Reserve Bank of India (RBI) recently announced that families with upcoming weddings can withdraw amounts upto Rs 2.5 lakh from banks on producing wedding card and copies of advance payments made for booking marriage halls and caterers.
Many are asking if Yuvraj has been able to withdraw Rs 2.5 lakh from the bank for his wedding following the government's diktat on demonetisation and subsequent withdrawal exemptions for weddings.
When quizzed about it, the swashbuckling cricketer, however, steered clear of controversy, saying he wasn't there to politicise the issue. "I came here (Parliament) to give invite the Prime Minister. The PM said that he will visit if he is free. Change can be seen as the money comes in. I am not here to politicise the issue," Yuvraj said.   
Yuvraj will be the latest entrant into the league of married Indian cricket stars after Rohit Sharma and Harbhajan Singh.