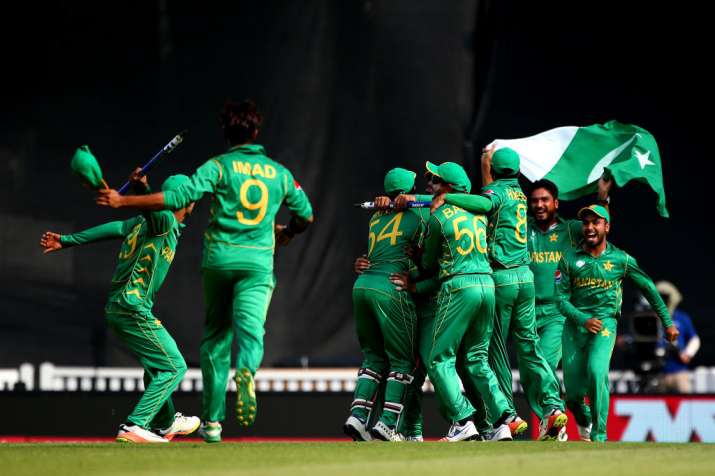 Australian all-rounder Ben Cutting has appreciated the International Cricket Council's ( ICC) move to send World XI team to Pakistan, hoping that it would pave the way for the return of international cricket in the country. 
The 30-year-old gave an example of the successful hosting of Pakistan Super League (PSL) final in Lahore earlier this year. Cutting is also part of Faf du Plessis' World XI side, he insisted that the security situation have completely changed in Pakistan since the bus attack on Sri Lankan team in 2009.
"Obviously there's not been a lot of international cricket played there since 2009 when the Sri Lankans toured, but I think things have changed a bit since then. They played the PSL final there earlier this year which went off without a hitch, and a few overseas boys were part of that. I spoke to a few of those guys, they were happy with it all, and I spoke with the security guys when I made my decision," cricket.com.au quoted Cutting as saying.
The Australian all-rounder also added that World XI's tour to Pakistan will be a big thing for the cricket-hungry country and that he is hopeful the move would surely be beneficial for the international cricket as a whole.
"It's a big thing for world cricket to be able to take this sort of game there - a World XI against Pakistan.Hopefully, it goes well, I believe Sri Lanka are touring after us, and that might start the ball rolling for other international teams taking cricket back to Pakistan, which can only be a good thing for world cricket," he said.
Pakistan will take on World XI for the three-match T20 series named as 'Independence Cup'. The first two T20Is will be played on September 12 and 13, and the final game will be played on September 15 at the Gaddafi Stadium.
The World XI includes five players from South Africa, three from Australia, two from the Windies, and one each from Bangladesh, England, New Zealand and Sri Lanka.
Cutting has recently recovered from hernia surgery, said that he is looking forward to be a part of World XI side as he insists it is an opportunity he might never receive again.
"I remember watching World XI games as a kid, I think they played Australia at the MCG at one point in time. I remember (Heat coach) Dan Vettori played in a few as well, but they're few and far between, so I'm pretty excited to be a part of it," Cutting explained.
It should be noted that no Test side has toured Pakistan since March 2009 militant attack on the Sri Lankan cricket team bus in Lahore, killing six Pakistani policemen and injuring some of the visiting players.
However, low-ranked sides, namely Afghanistan and Zimbabwe, had toured the country for a limited-over series.
(With Agency Inputs)