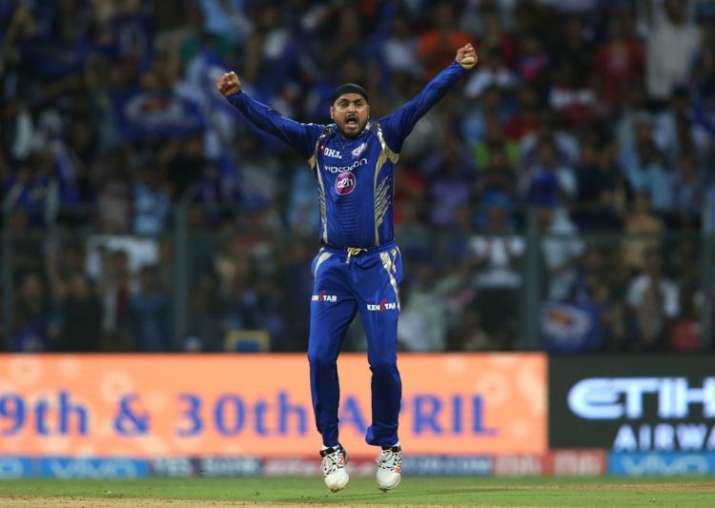 Former India coach and legendary spinner Anil Kumble suggested that Kings XI Punjab (KXIP) should set their sights on Harbhajan Singh, who played impressively for three-time champions Mumbai Indians for a decade. He further went on to say that the 37-year-old off-spinner should lead the Punjab franchise and make his team around the spin strength as they already have Axar Patel retained in the camp.
"He [Harbhajan] could be the potential captain for Kings XI Punjab. They already have Axar Patel Patel, so Axar and Bhajji can be two spinners with whom they can revolve the bowling attack around," Kumble said during a show on Star Sports.
In the auction pool, Harbhajan is kept among the 16 marquee players and will go under the hammer on January 27 and 28 in Bengaluru. With a purse of Rs 67.5 crore, KXIP are expected to bid for the Punjab off-spinner with a base price of Rs 2 crore.
Heaping praise on his former teammate, Kumble said: "I think, he still has consistency. He may not be picking wickets like what he used to but he is economical.
"Over the last couple of years, wrist spinners have come into play more than the finger spinners in T20s. In terms of what he can offer, it's definitely control. Irrespective of whether he has been playing, with all the experience he has, he still has control and he will deliver," he continued.
Having played 136 IPL matches, Harbhajan has claimed 127 wickets and scored 799 runs for Mumbai, who lifted the title thrice in 2013, 2015 and 2017.
Talking about his batting skills, through which he led Mumbai to wins on many occasions, Kumble commented: "His batting is certainly sometimes an asset. You never know when he can come and change the game. He is fearless, he brings that to his game as well, which I think Punjab need."
Punjab have never won IPL and have always struggled to make the right combination. With local lads Yuvraj Singh and Harbhajan are representing Punjab in the ongoing Syed Mushtaq Ali Trophy, fans hope they might bring glory in IPL as well.