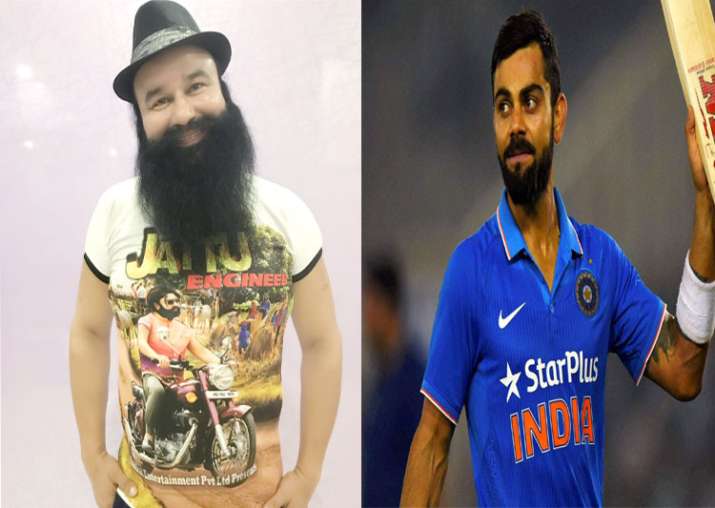 The Dera Sacha Sauda chief Gurmeet Ram Rahim Singh is in news once again as a CBI court in Panchkula near Chandigarh is scheduled to deliver its verdict on Friday in a case pertaining to the alleged rape and sexual exploitation of a former female disciple. Despite allegations of murder, conspiracy and rape that he faces, the Dera chief enjoys Z-category security provided by Haryana Police and moves around in a fleet of bullet-proof luxury sport utility vehicles.
The central government on Friday took stock of the law and order situation in Punjab and Haryana ahead of the verdict. According to a Home Ministry official, over 200 companies of paramilitary forces were deployed in Haryana and Punjab to avoid untoward incidents. Besides, the ministry had kept over 50 paramilitary companies ready in emergency.
However, this is not the first time that Ram Rahim has hogged the limelight due to his outspoken and larger-than-life image. The Dera Sacha Sauda sect chief has released a total of five movies under his franchise of MSG, where he has performed the role of an actor, director, producer. His verified profile on Twitter describes him as "Spiritual Saint/Philanthropist/Versatile Singer/Allrounder Sportsperson/Film Director/Actor/Art Director/Music Director/ Writer/Lyricist/Autobiographer/DOP".
Among his various claims, Ram Rahim had once said that famous sports personalities such as India cricket team captain Virat Kohli, Shikhar Dhawan, Ashish Nehra and boxer Vijender Singh had trained under him and this was sole reason why they were making the country proud.
Speaking at an event in 2016, he said: "I have accomplished several feats in my life. As you may have noticed, I am capable of doing so many things. I have participated in 32 different sports at the national level and have coached as well."
"The youngsters whom I have coached are doing well for the nation today. There is boxer Vijender Singh who is winning so many medal for the country. Then there is Virat Kohli. I have this video of him with me where he came to me to learn so many things and now he one of the best in the world," he added.
WATCH GURMEET RAM RAHIM'S VIDEO HERE