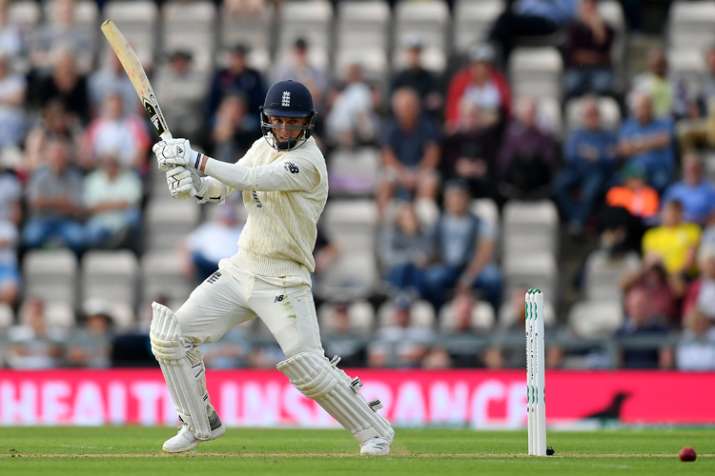 Sam Curran said England were surprised by the amount of lateral movement India generated throughout the opening day but he kept it simple and played without fear to lift the hosts to a fighting total in the fourth Test.
Curran (78) scored his second Test half-century as England recovered from 86-6 to finish with 246 runs. The left-hander put up crucial lower-order partnerships with Moeen Ali and Stuart Broad to frustrate the Indian bowlers.
"It was pretty tough - it swung massively throughout the day. Even when I was in, probably in my 30s, it was still swinging around consistently when the ball was 65 overs old. That surprised us a little bit how much it swung, and how much it did off the wicket," said Curran.
"There were some very good balls in there, to a lot of the top order. But we managed to get 246 which from 86 for six looks a decent score now. That's a massive positive for us going into tomorrow with a bit of momentum." 
Curran had played a match-winning knock in the Birmingham Test but he was left out of the Nottingham Test after Chris Woakes' return at Lord's.
However, injury concerns to Woakes ahead of the fourth Test meant Curran was back in the team.
He said he was disappointed to be left out of the Nottingham Test but his resolute half-century was not to prove a point to the team management.
"I was disappointed (at being dropped in Nottingham), but at the same time took it as a positive. You can't really leave someone out who's got a hundred (Woakes at Lord's). It's just a great squad at the minute, and everyone is fighting for their places.
"It's international sport you try to do the best you can for your side. I wasn't proving a point at all. I just tried to play like I did for Surrey last week - with no fear, nice and positive and try not to overthink it. Luckily enough, it came off.
"I'm not going to change the way I play it's just who I am. I was unlucky obviously last week to miss out. But I love being around the squad. There are some great names in the team, and I'm learning so much," he said.