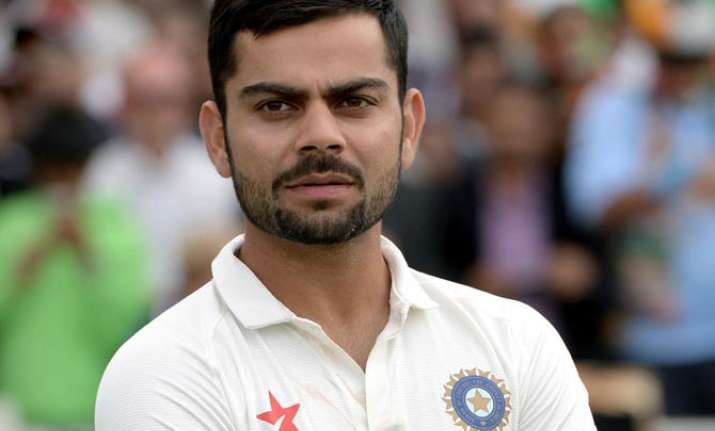 After skipper Virat Kohli dug his heels and led India to a draw in the series-opener, he said that the critics now can not question his team's ability to force a draw from tough situations.
Kohli played a fighting unbeaten 49-run knock and together with Ravindra Jadeja (32) ensured that the team come out unscathed.
"Well, at least we know how to draw games now. Before that, some people obviously were skeptical about our side knowing how to draw games. We won games or we lost games," the captain said.
"I spoke with Ravindra Jadeja out there that it was an opportunity for both of us to improve on another aspect of the game. Maybe in Test cricket in the future, we will have this situation again. Maybe we will have to apply ourselves again and show character, show intent to get runs in between, but play percentage cricket, figuring out areas where you want to take ones or hit boundaries but at the same time be sure of your defense as well. It was a challenging situation but one that we counted really well," Kohli said.
The Indian captain though made it clear that he was surprised to see the tinge of green on the track.
"I was quite surprised to see that much grass, to be honest. It should not have been the case."
Kohli though said the track was not as unplayable and did not hold demons as it looked from outside with the fall of quick Indian wickets.
(With PTI inputs)