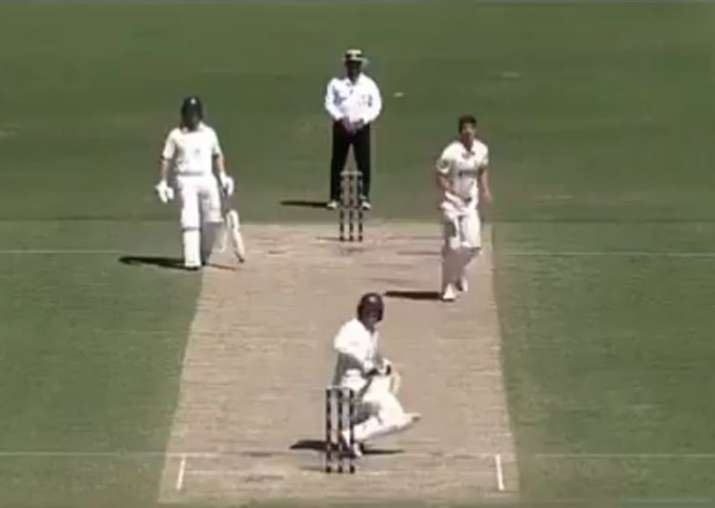 Australian fast bowler Sean Abbott, who bowled the bouncer that killed batsman Phillip Hughes, struck another batsman with a bouncer in a domestic Sheffield Shield match at Melbourne's Junction Oval on Sunday. Representing New South Wales, Abbott hit the helmet of Victoria batsman Will Pucovski with a short-pitched delivery.
The blow forced Pucovski to retire from the match. The batsman took several minutes to get back on to his feet after the deadly blow.
Watch how Sean Abbott's bouncer hit Will Pucovski
The 20-year-old batsman was taken off the field by the medical staff at Melbourne's Junction Oval.
Abbott, 26, revisited the horrifying moment of Hughes' demise as it was him who bowled the delivery that struck and killed the former Australia Test batsman at the Sydney Cricket Ground in November 2014.
The pacer turned emotional and was seen struggling to regain his composure after hitting Pucovski with a lethal bouncer.
Prodigious batsman Pucovski, despite being just 20-year-old, has a history of concussion-related incidents.