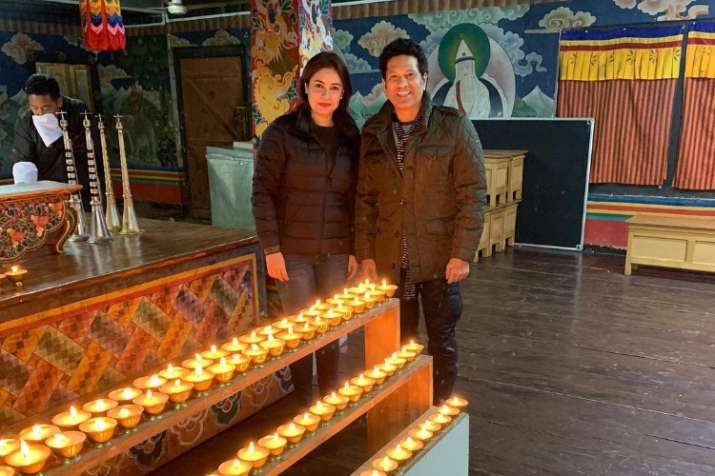 Master Blaster Sachin Tendulkar recently reconnected with his 'inner self' on his trip to Bhutan. The former Indian cricketer uploaded a few pictures on his Instagram account, posting picturesque views. 
Tendulkar's caption wrote,'When we wander, we reconnect with our inner self. #BhutanDiaries'.
Tendulkar also visited a monastery along with his wife Anjali where they lit diyas. 
'We got an opportunity to light a 108 diyas at this beautiful monastery. #blessed #bhutandiaries
'No words can describe this breathtaking view. Had to sit there and spend some time with nature.
#dochulapass #BhutanDiaries' 
Got to spend some time at this beautiful monastery in Bhutan. Lit a 108 diyas, enjoyed spending time with the monks, and just soaked in the vibrations of the prayers. Bliss. #BhutanDiaries pic.twitter.com/mAiqvSTSuu

— Sachin Tendulkar (@sachin_rt) October 25, 2018
An evening stroll on the streets of Thimpu, followed by an activity I find very relaxing! #barbeque #BhutanDiaries pic.twitter.com/cRgI1UP5AB

— Sachin Tendulkar (@sachin_rt) October 26, 2018
He also adorned a traditional Bhutanese wear. Take a look.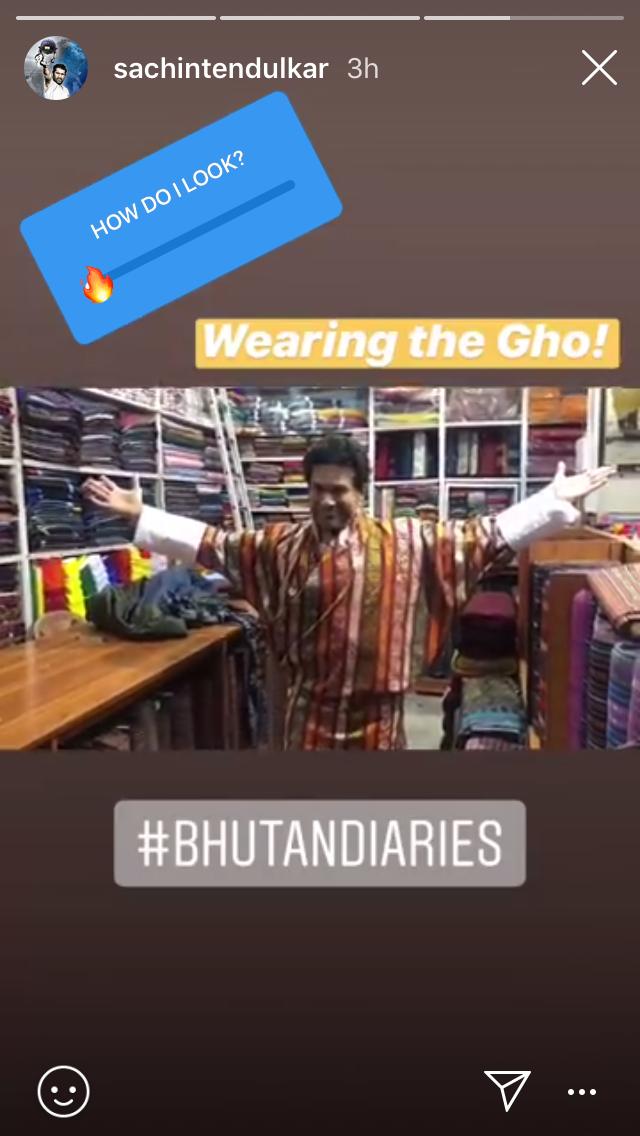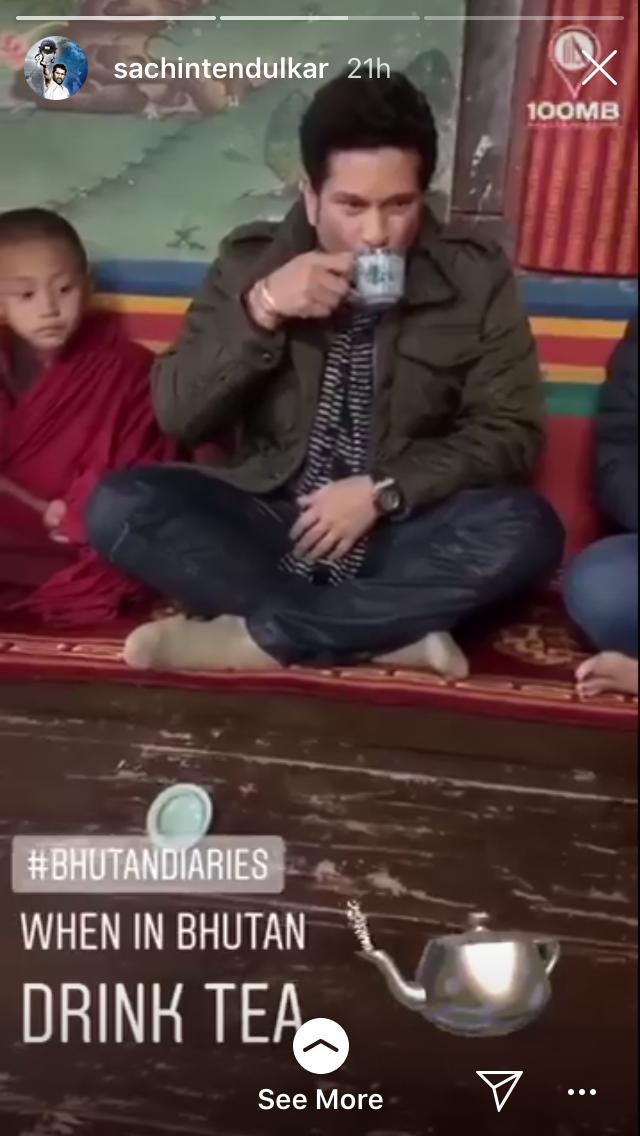 The Master Blaster recently met up with West Indies legend Brian Lara. 
'Great way to welcome the weekend ... surprise visit from a good friend. Chillin' with #BrianLara'