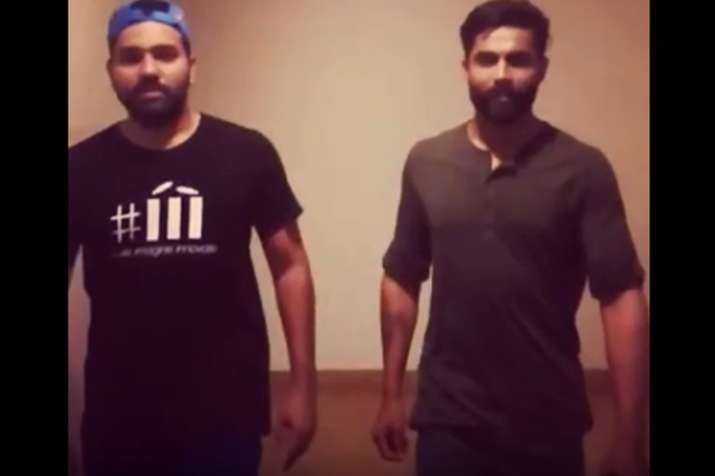 Cricketers and social media seem to go hand-in-hand these days. With the likes of Indian captain Virat Kohli and the legendary Sachin Tendulkar taking to Twitter and Instagram like fish to water, the online frenzy about the cricketers keeps swelling with each passing day. Indian all-rounder Ravindra Jadeja recently made his debut on Instagram and was welcomed by his teammate Rohit Sharma in a grand fashion.
The Indian opener posted a video on his Instagram page greeting 'Sir' Jadeja's arrival on the photo-sharing app in which the duo are seen walking in slow motion towards the camera and shaking hands at the end. He captioned the video: 'Since it's Sir Jadeja I had to welcome him to Instagram in a royal way! Also, hotel slippers are in fashion now, sir said so @theroyalrajput8'
Both the players are currently on national duty against West Indies in a five-match ODI series which India lead 2-1 after four games. While Rohit has already hit 162 in the last match in Mumbai, Jadeja has also had a successful return to India colours with an impressive Asia Cup behind him. The fifth and final game of the series will be played on November 1 in Thiruvananthapuram.